Customs administrations play an essential role in facilitating global trade while reinforcing integrity in cross-border exchanges of goods and services and collecting public revenue. Evidence shows that addressing lack of integrity in customs can create significant benefits for the public and private sectors, as well as society as a whole.
This is why the G20 Anti-Corruption Working Group (ACWG) and the OECD have set integrity in customs a priority. The G20 ACWG has requested the OECD to prepare a compendium of good practices to strengthen integrity in customs based on a questionnaire developed by the G20 ACWG, under the leadership of Mexico.
The good practices compiled in this compendium are derived from the responses to the G20 Anti- Corruption Working Group (ACWG) Integrity in Customs Self-Assessment Questionnaire (the Questionnaire is in Annex). The country responses were collected in spring 2016 and are structured under each of the ten principles of the Revised Arusha Declaration on Integrity in Customs of the World Customs Organization (WCO). The Revised Arusha Declaration provides a global framework to address corruption in customs and increase the level of integrity of customs officials for WCO Members (see in Box 1). This compendium of good practices also reflects discussions with G20 country representatives. The G20 Anti- Corruption Working Group has commented the draft in two rounds then approved it earlier in 2017.
The stated purpose of this compendium was to make an inventory of measures reinforcing integrity in customs and it resulted in a valuable fact-finding exercise. The responses to the questionnaire and the discussions with customs administrations' staff have shown the extent of the progress achieved by G20 countries, while pointing at potential areas that could be further strengthened.
Good practices
The practices below are identified as good integrity practices as they seek to involve the private sector in collective action to fight corruption at the border. They promote a shared responsibility between public and private sectors in achieving clean trade.
Good integrity practices identified in this chapter are:
Maintain a collaborative dialogue with economic operators and the public on the design and implementation of customs rules, policies and guidelines;
Promote a shared responsibility approach to anti-corruption enforcement, based on frequent exchanges between Customs and Business can create opportunities to report fraud, waste and abuse;
Ensure effective communication with respect to rights and responsibilities of economic operators;
Formalise whole-of-government and business consultations through shared institutions seeking to modernize and promote the effectiveness of foreign trade;
Avoid adopting overly repressive approaches to non-compliance with customs rules and procedures; and invest efforts in making the information necessary to comply with rules and procedures readily available, and in providing compliance-related guidance and advice;
Maintain the internal technical resources to be able to sustain a constructive dialog with the private sector, and avoid overly relying on private sector representations;
Ensure business groups are involved in fighting corruption at the border.
Related publications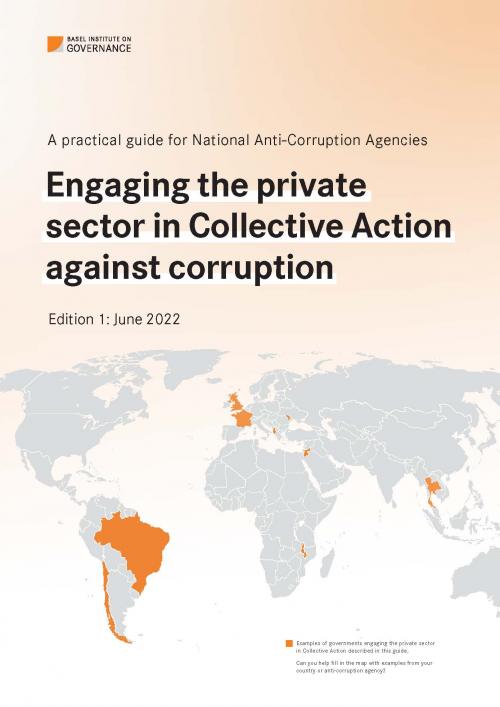 Guidelines
Engaging the private sector in Collective Action against corruption
2022 | Basel Institute on Governance
Scarlet Wannenwetsch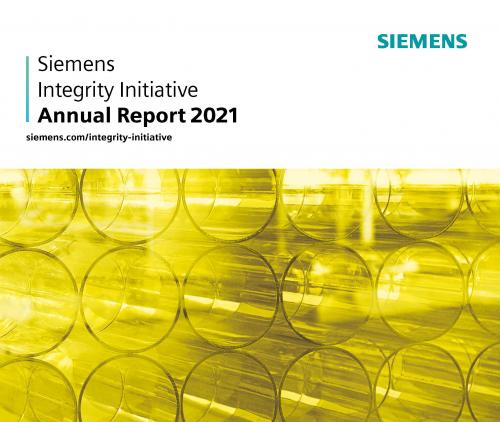 Siemens Integrity Initiative Annual Report 2021
2022 | Siemens AG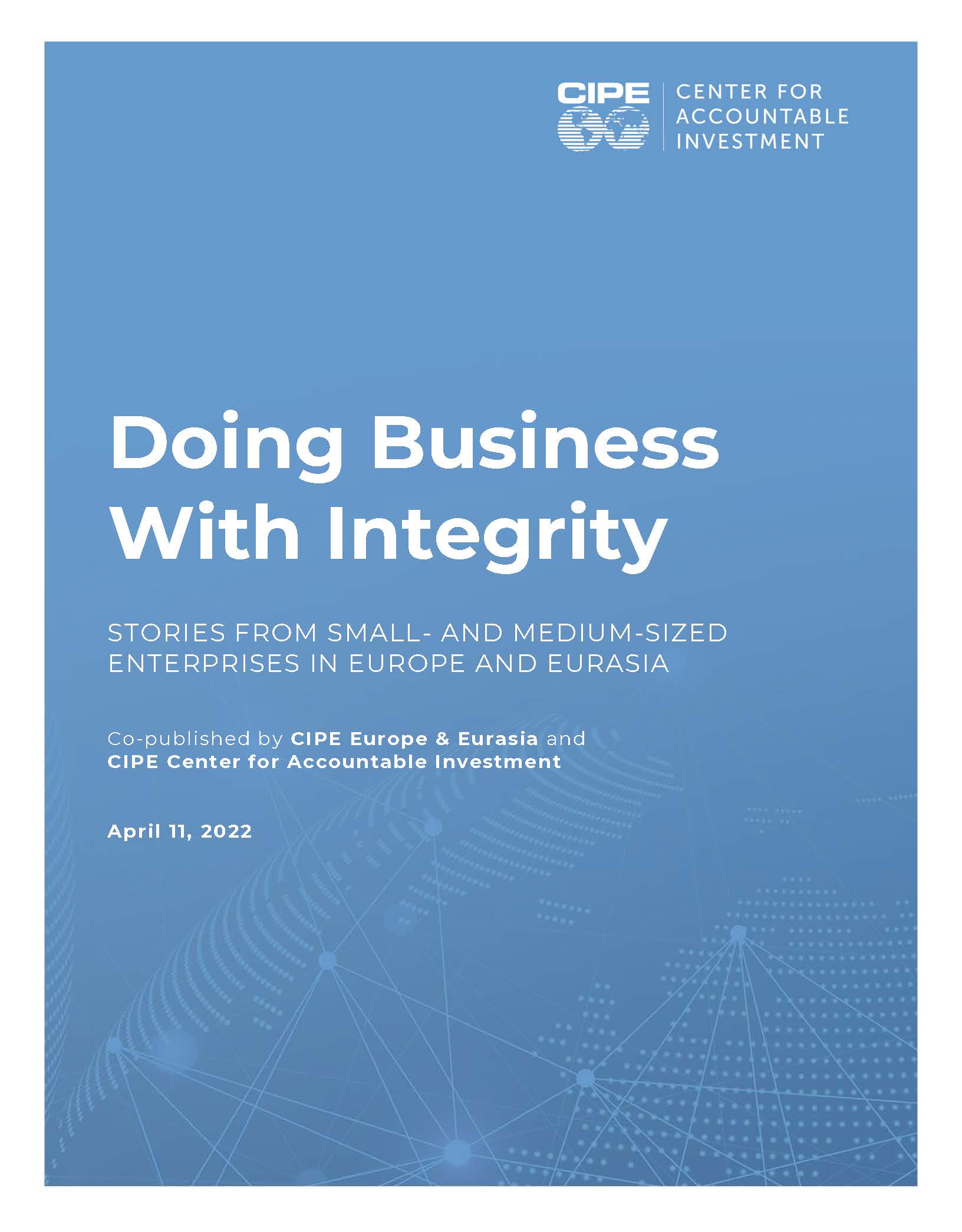 Case study, Report
Doing Business With Integrity: Stories from SMEs in Europe and Eurasia
2022 | CIPE Europe & Eurasia and CIPE Center for Accountable Investment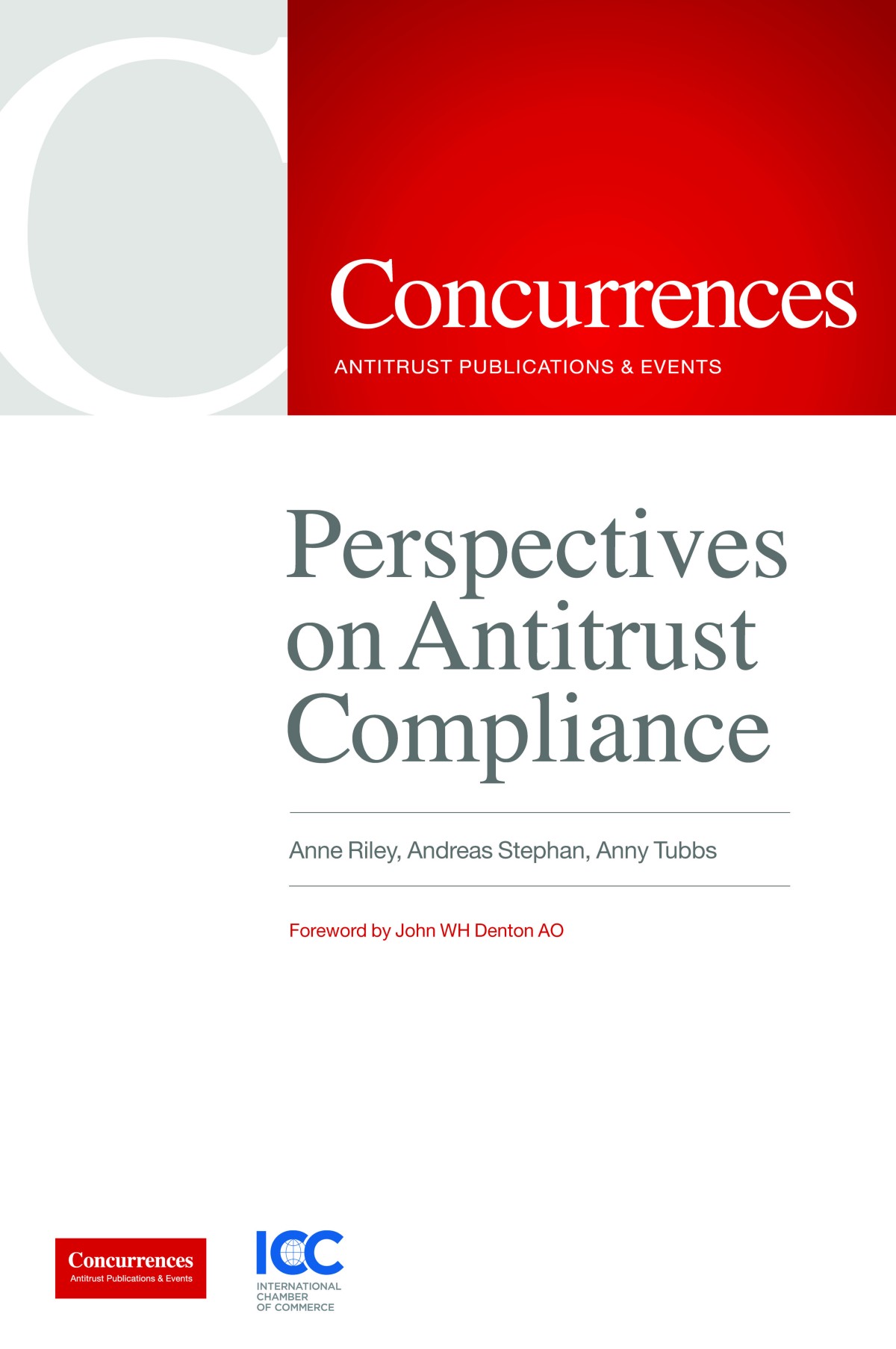 Book
Is Collective Action against corruption a competition risk for companies? - from Perspectives on Antitrust Compliance
2022 | Concurrences in collaboration with the International Chamber of Commerce
Gemma Aiolfi, Cecilia Müller…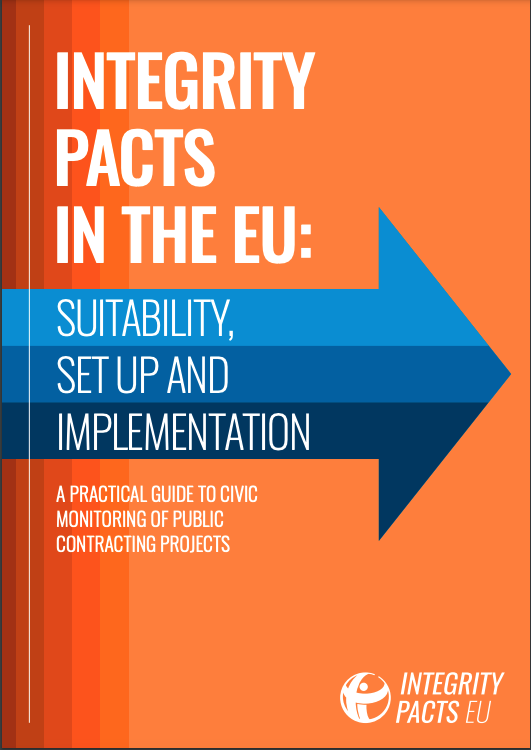 Guidelines
Integrity pacts in the EU: Suitability, set up, and implementation
2022 | Transparency International
Rafael García Aceves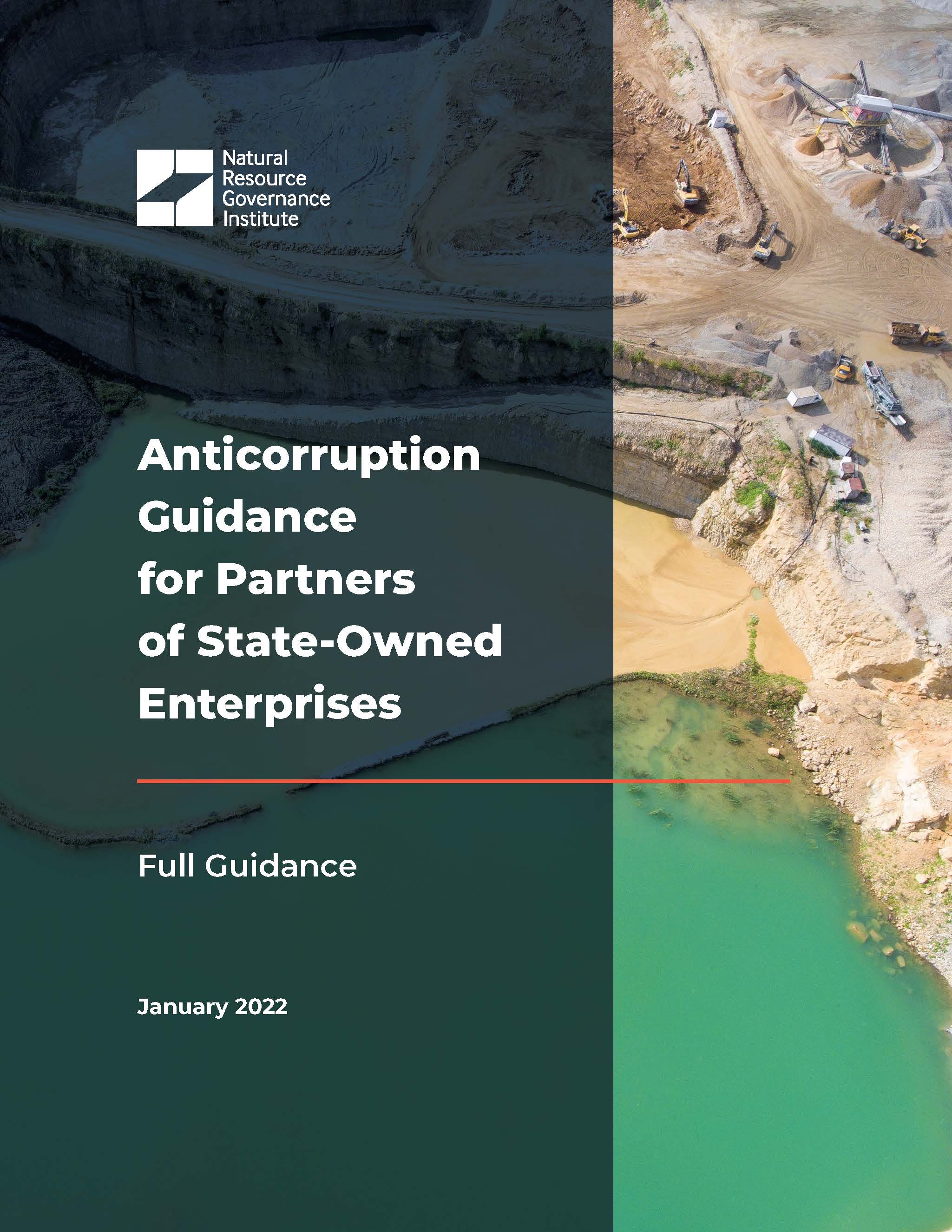 Guidelines
Anticorruption Guidance for Partners of State-Owned Enterprises
2022 | Natural Resource Governance Institute
state-owned enterprises
anti-corruption compliance
anti-bribery measures
natural resource management
due diligence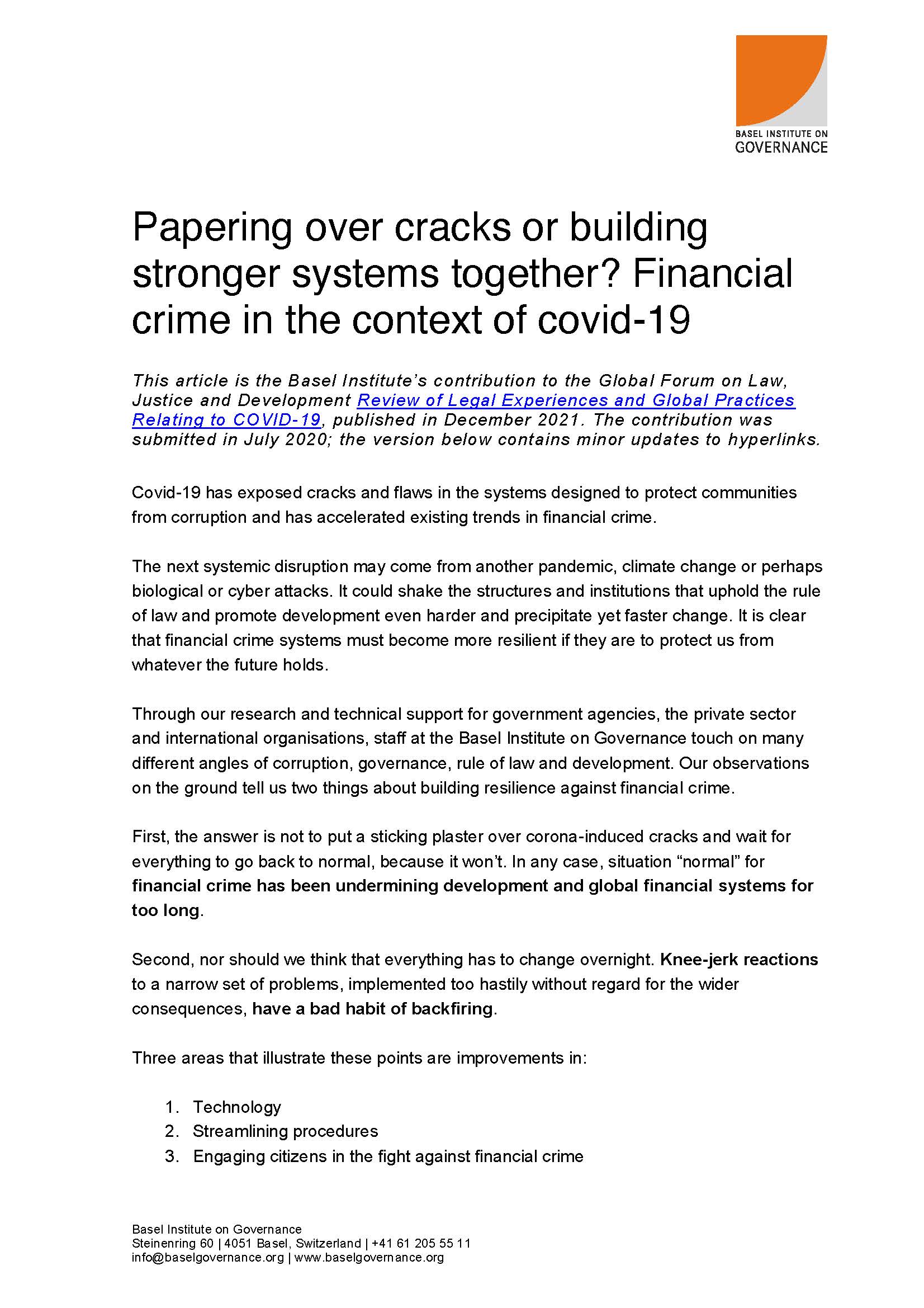 Article
Papering over cracks or building stronger systems together? Financial crime in the context of covid-19
2021 | Basel Institute on Governance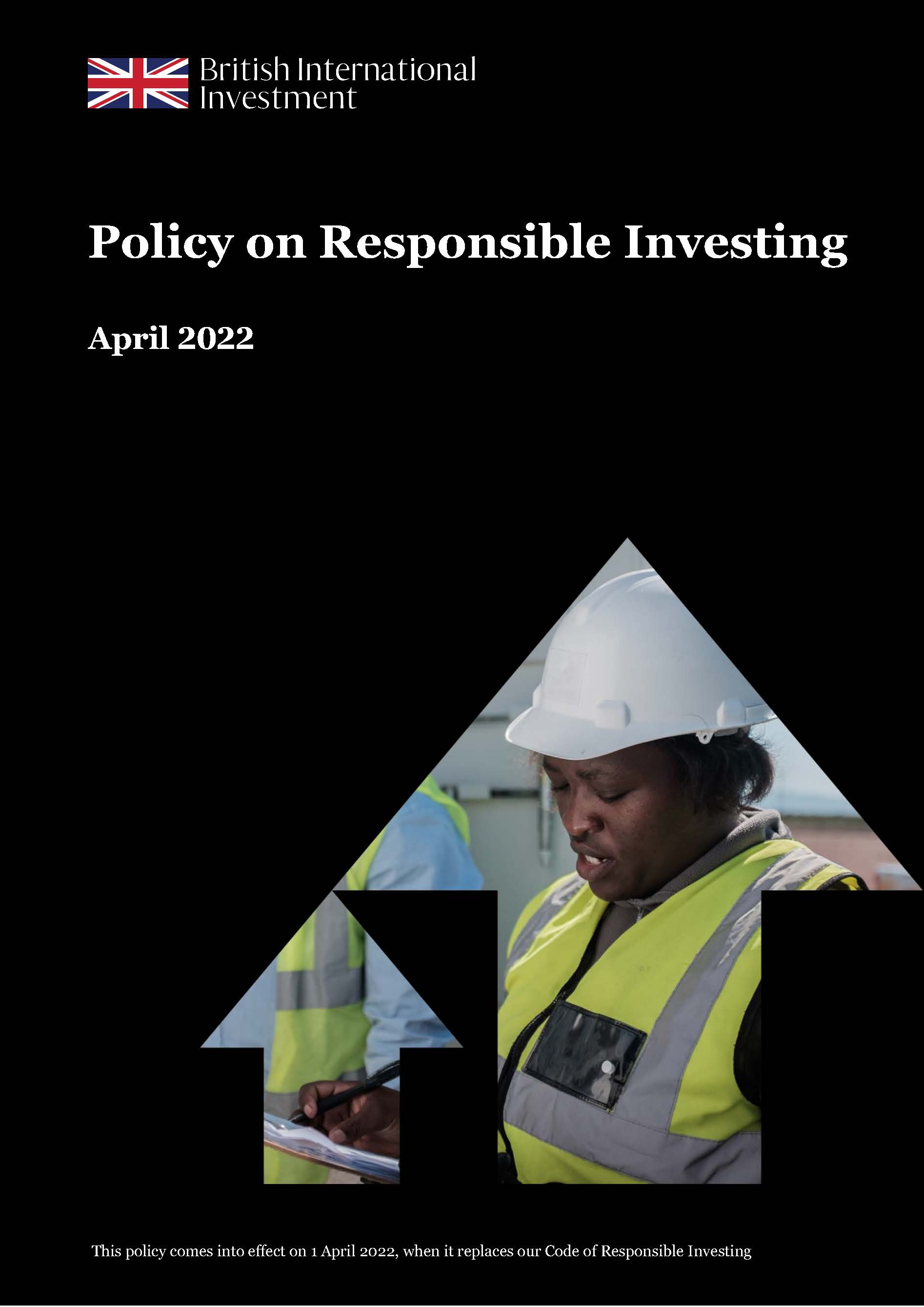 Guidelines
Policy on Responsible Investing 2022 – CDC Group (British International Investment)
2021 | CDC Group (British International Investment)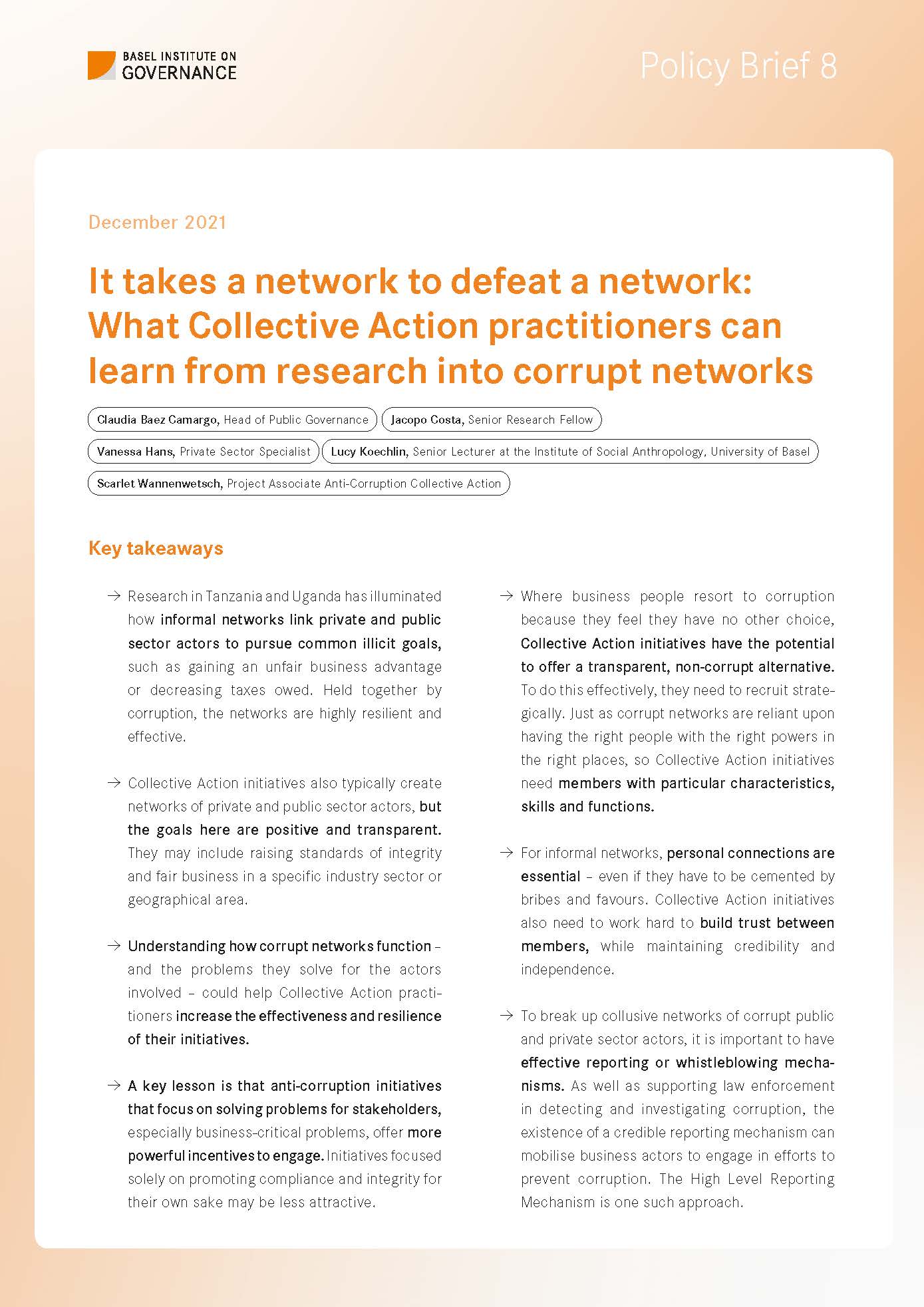 Policy brief
Policy Brief 8: It takes a network to defeat a network – What Collective Action practitioners can learn from research into corrupt networks
2021 | Basel Institute on Governance
Claudia Baez Camargo, Jacopo Costa, Vanessa Hans, Lucy Koechlin, Scarlet Wannenwetsch
informal networks
private-sector corruption
anti-corruption evidence
multi-stakeholder initiatives
Collective Action Initiative
informal governance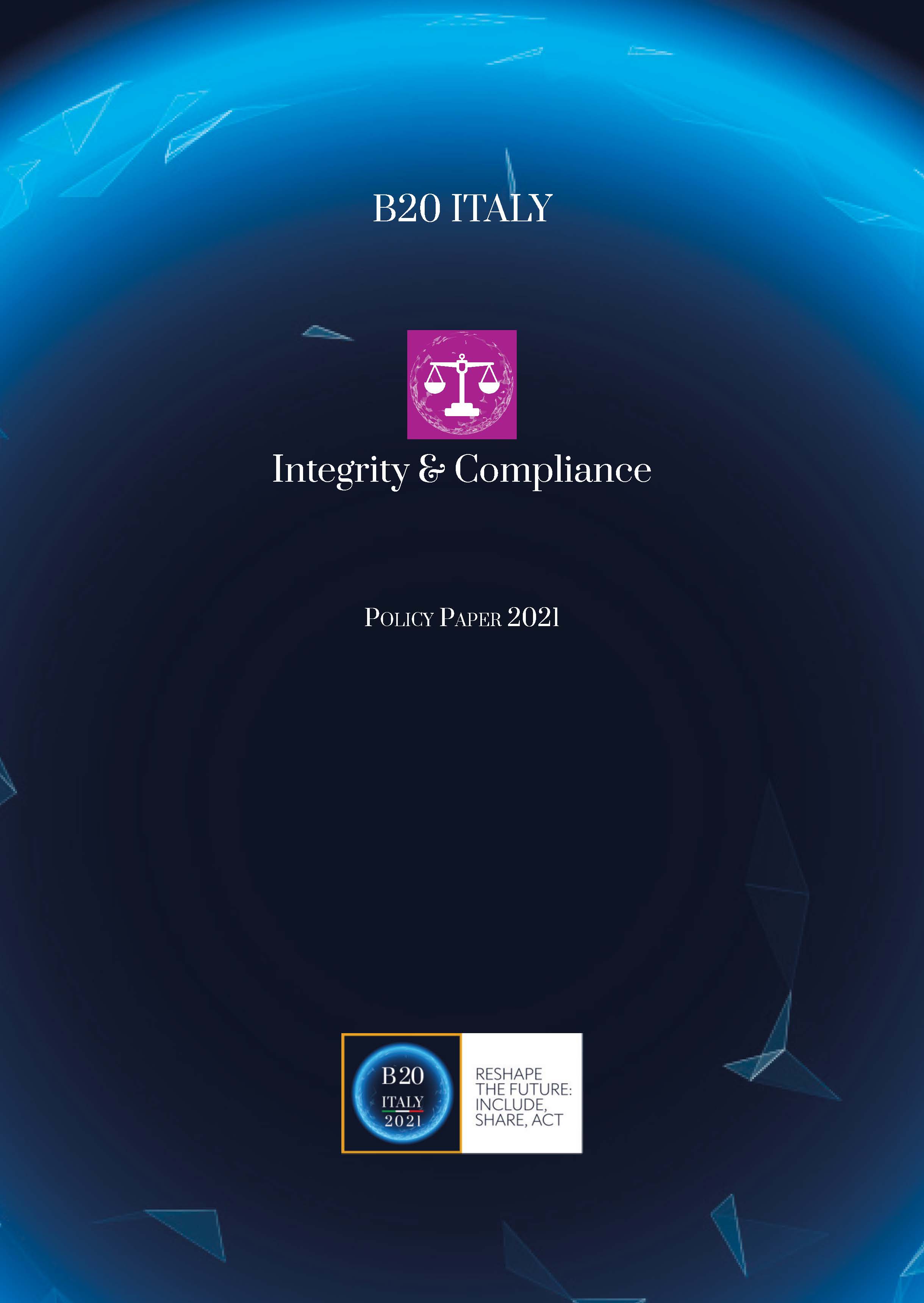 Report
B20 Italy Integrity and Compliance Policy Paper 2021
2021 | B20 Italy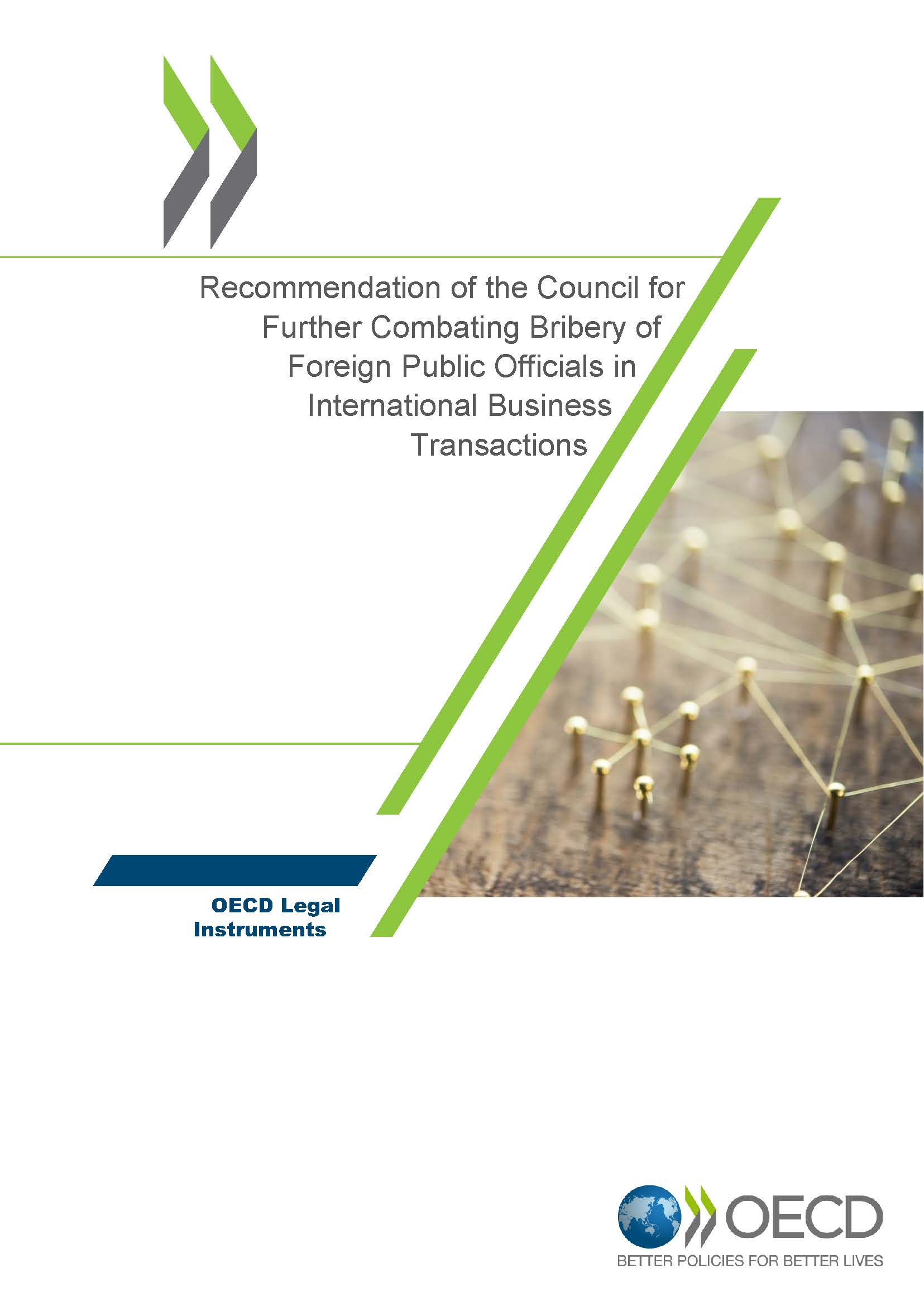 Guidelines
Recommendation of the Council for OECD Further Combating Bribery of Foreign Public Officials in International Business Transactions (2021 Anti-Bribery Recommendation)
2021 | Organisation for Economic Co-operation and Development (OECD)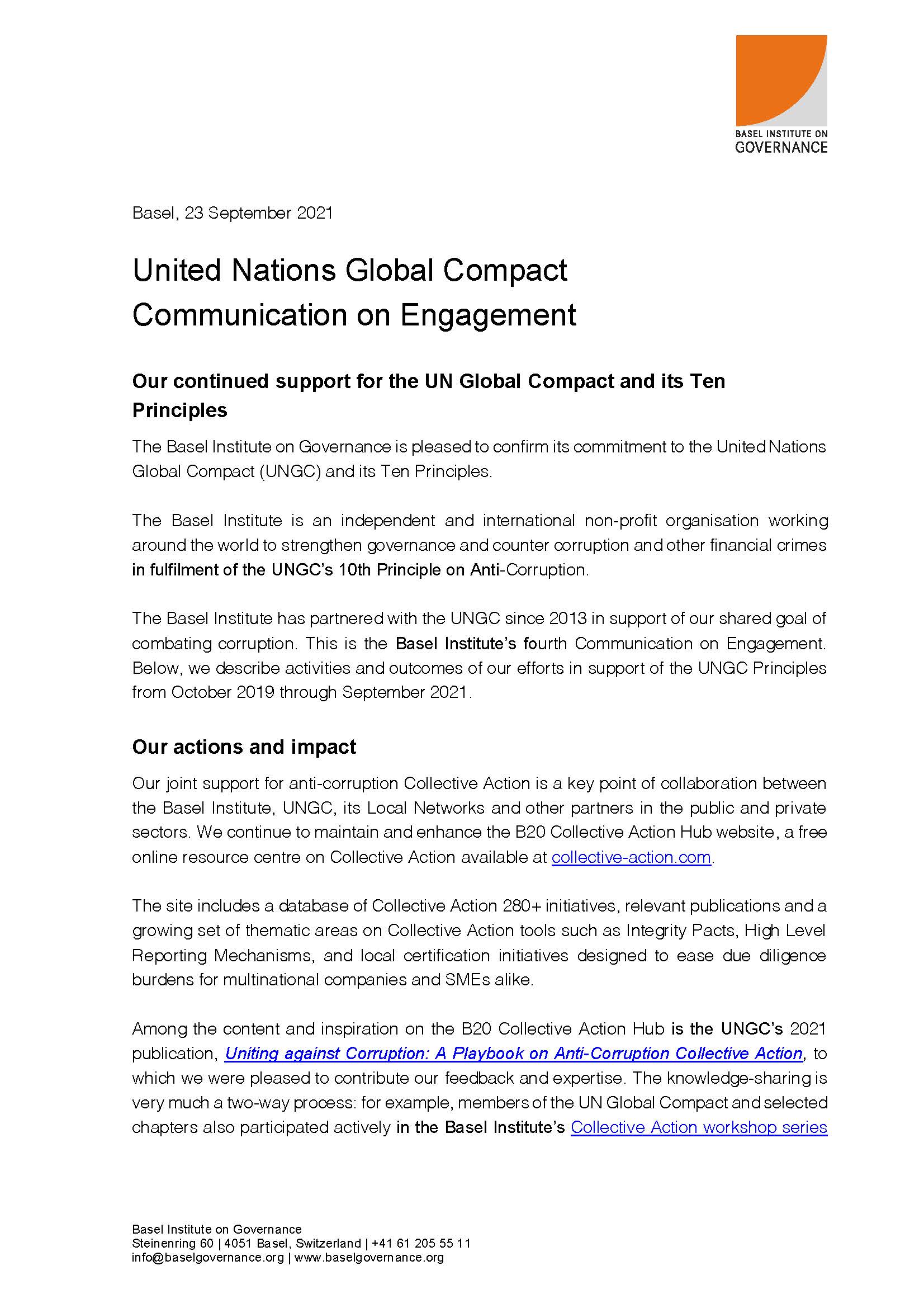 United Nations Global Compact: Communication on Engagement 2021
2021 | Basel Institute on Governance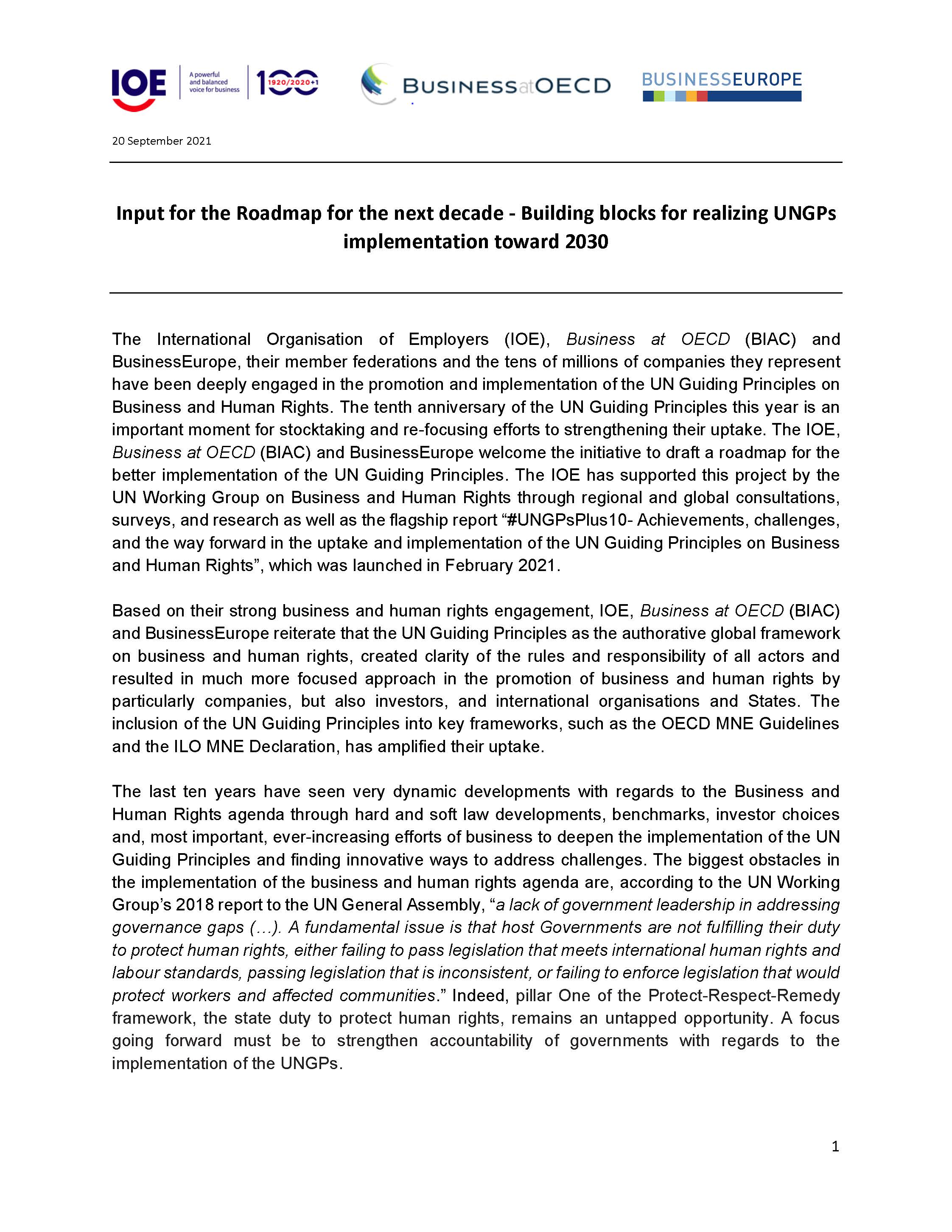 Report
Input for the Roadmap for the next decade - Building blocks for realizing UNGPs implementation toward 2030
2021 | Institute of Employers (IOE), Business at OECD (BIAC), BusinessEurope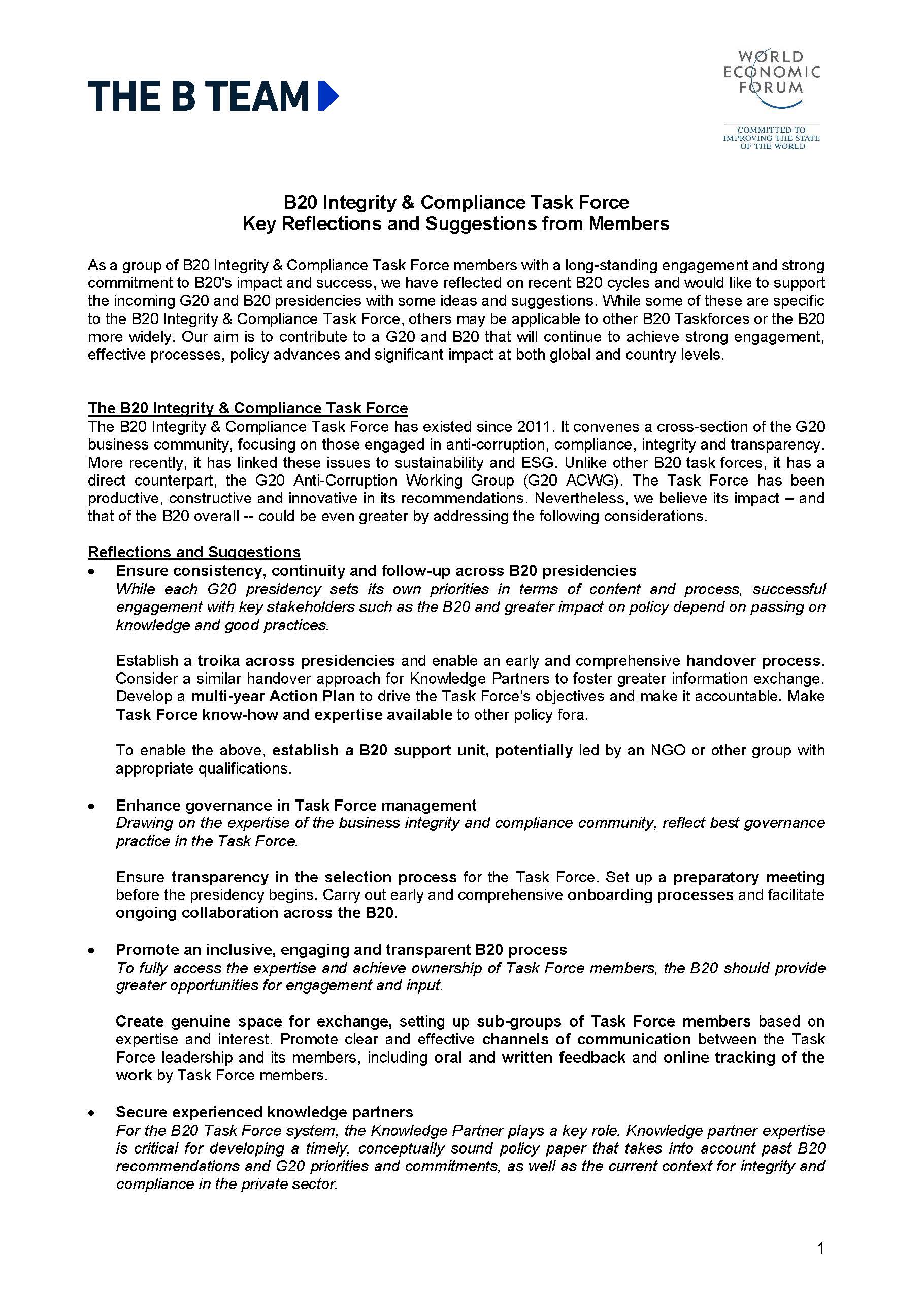 Report
B20 Integrity and Compliance Task Force – Key Reflections and Suggestions from Members
2021 | The B Team; World Economic Forum Partnering Against Corruption Initiative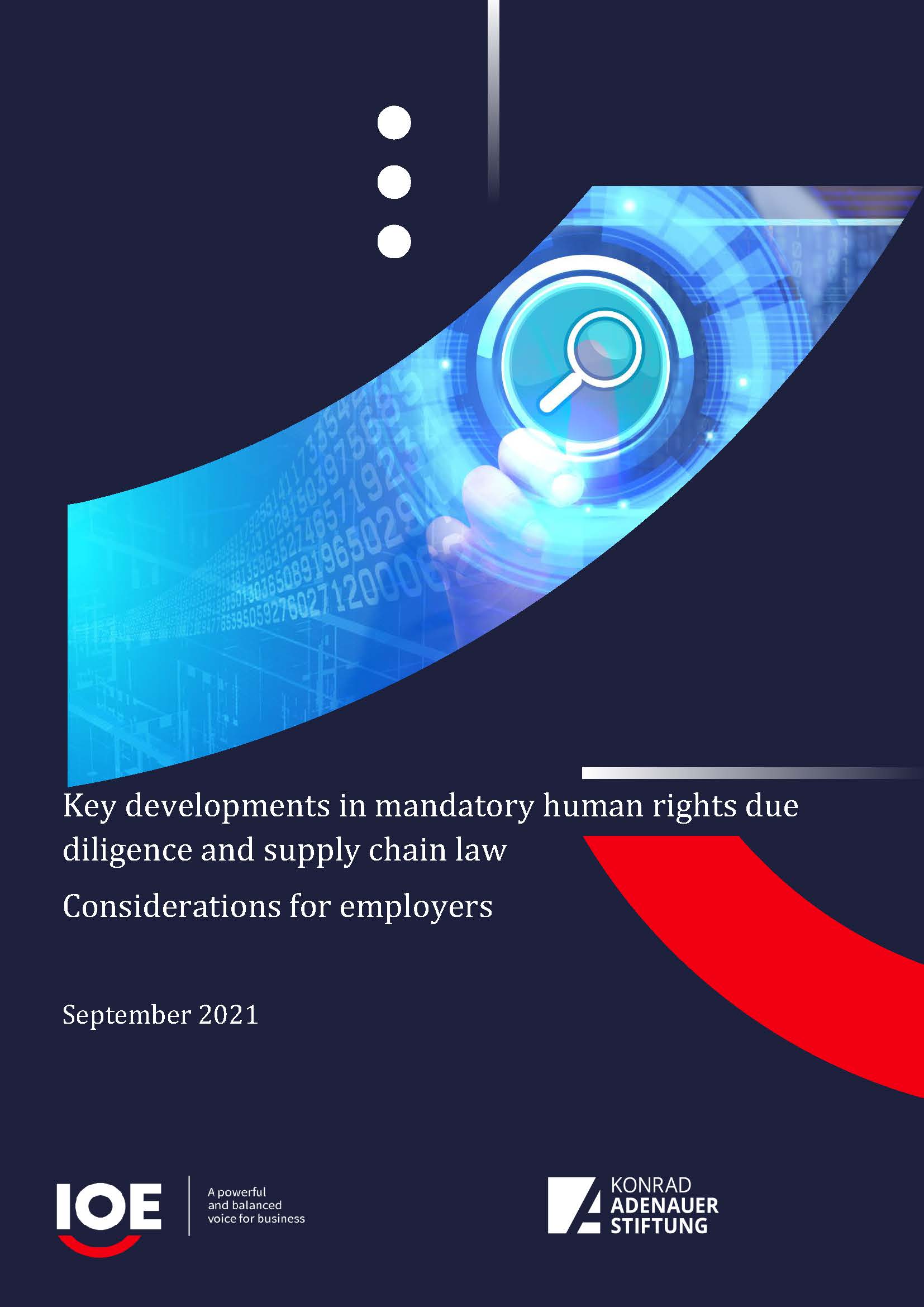 Report
Key developments in mandatory human rights due diligence and supply chain law: Considerations for employers
2021 | International Organisation of Employers (IoE), Konrad Adenauer Stiftung (KAS)
anti-corruption compliance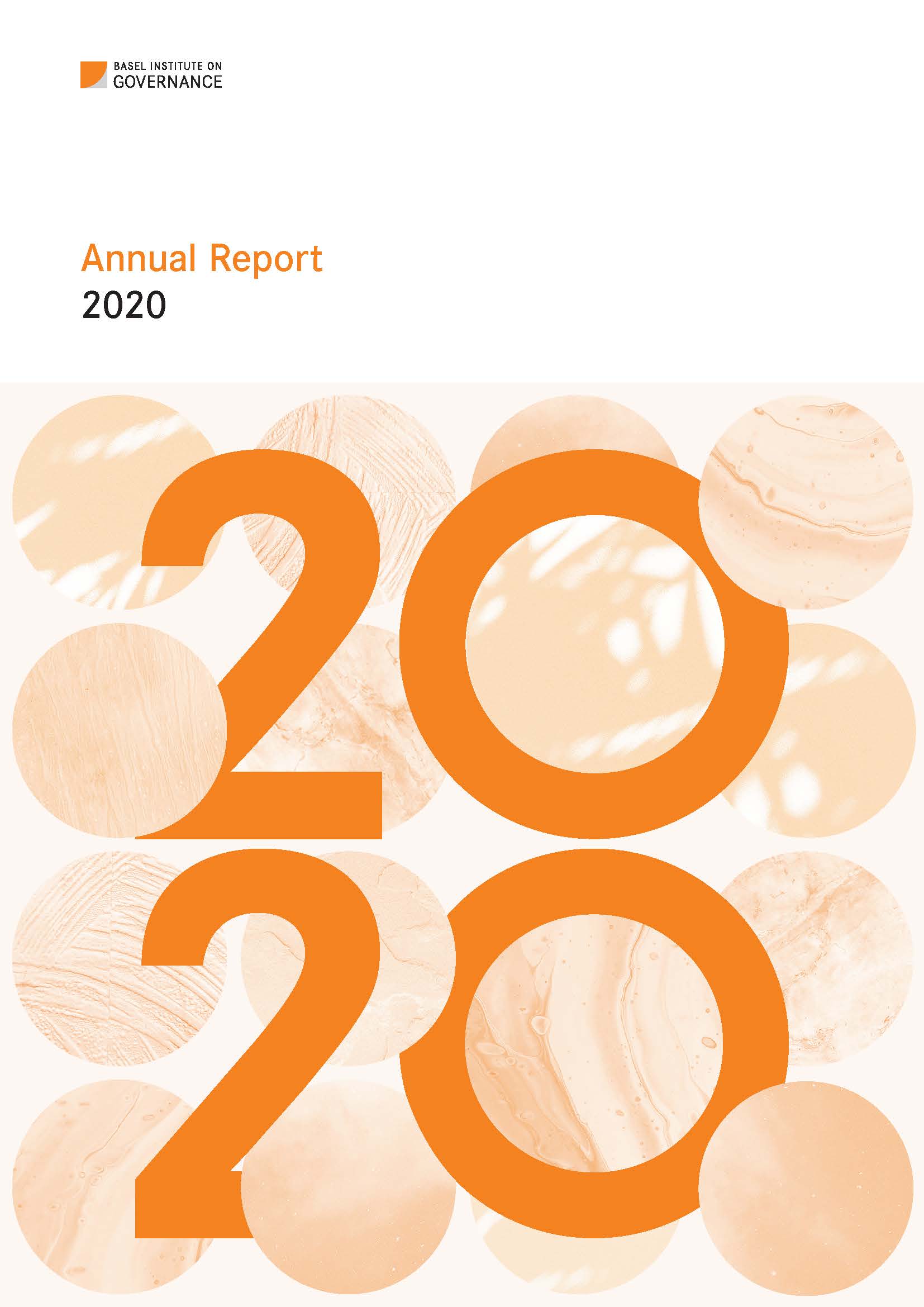 Annual report
Annual Report 2020
2021 | Basel Institute on Governance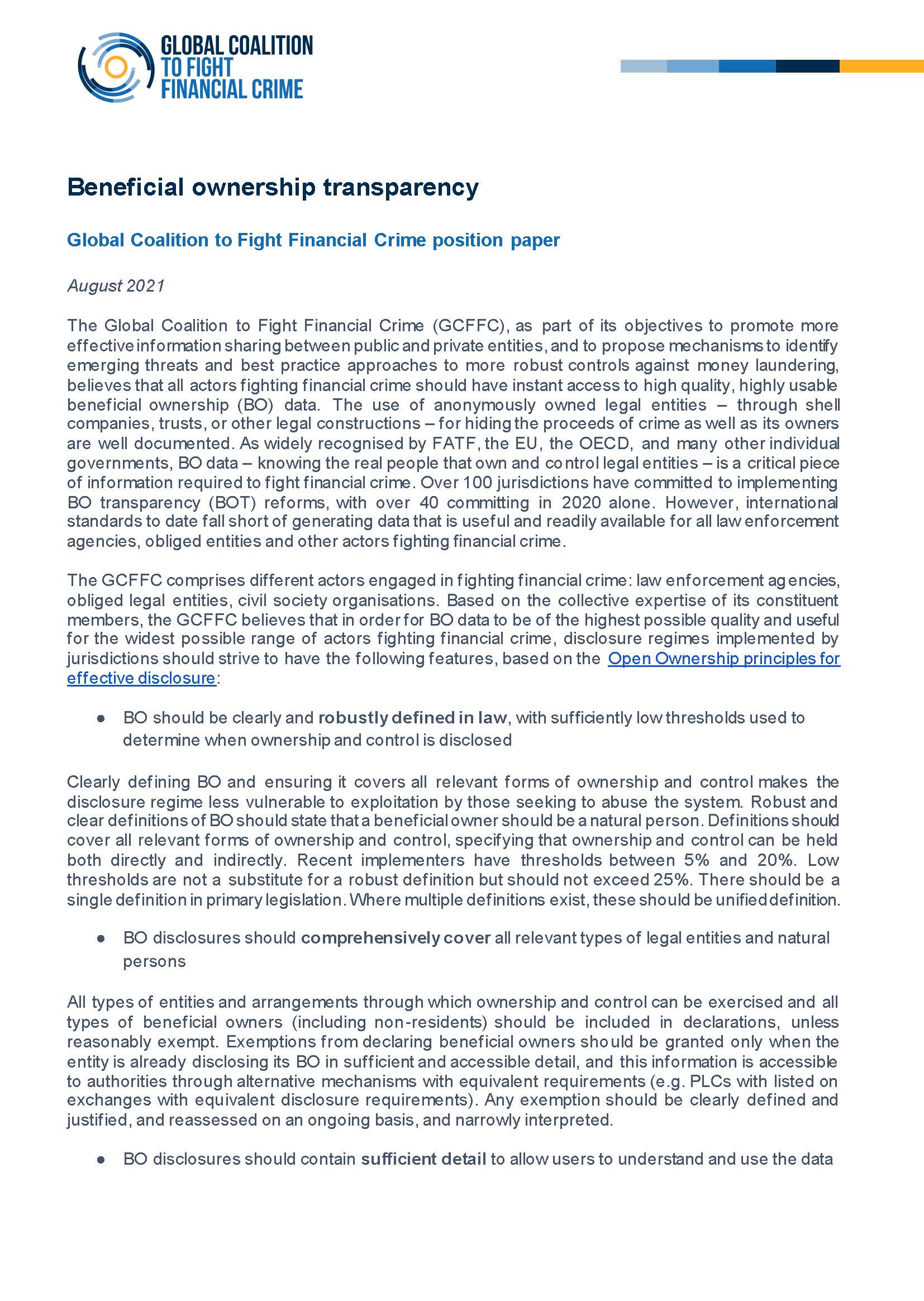 Report
Beneficial ownership transparency – a GCFCC position paper
2021 | Global Coalition to Fight Financial Crime (GCFFC)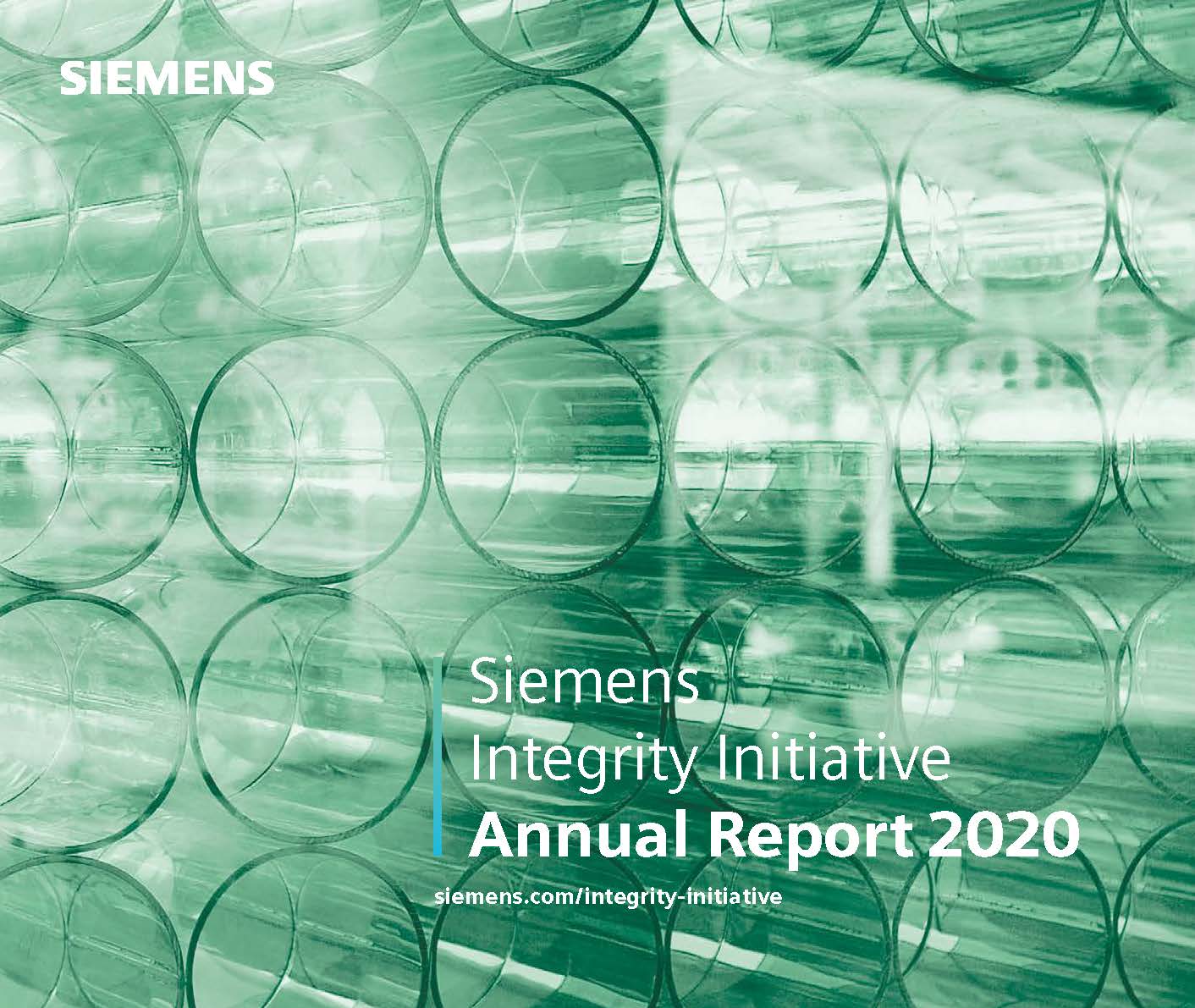 Siemens Integrity Initiative Annual Report 2020
2021 | Siemens AG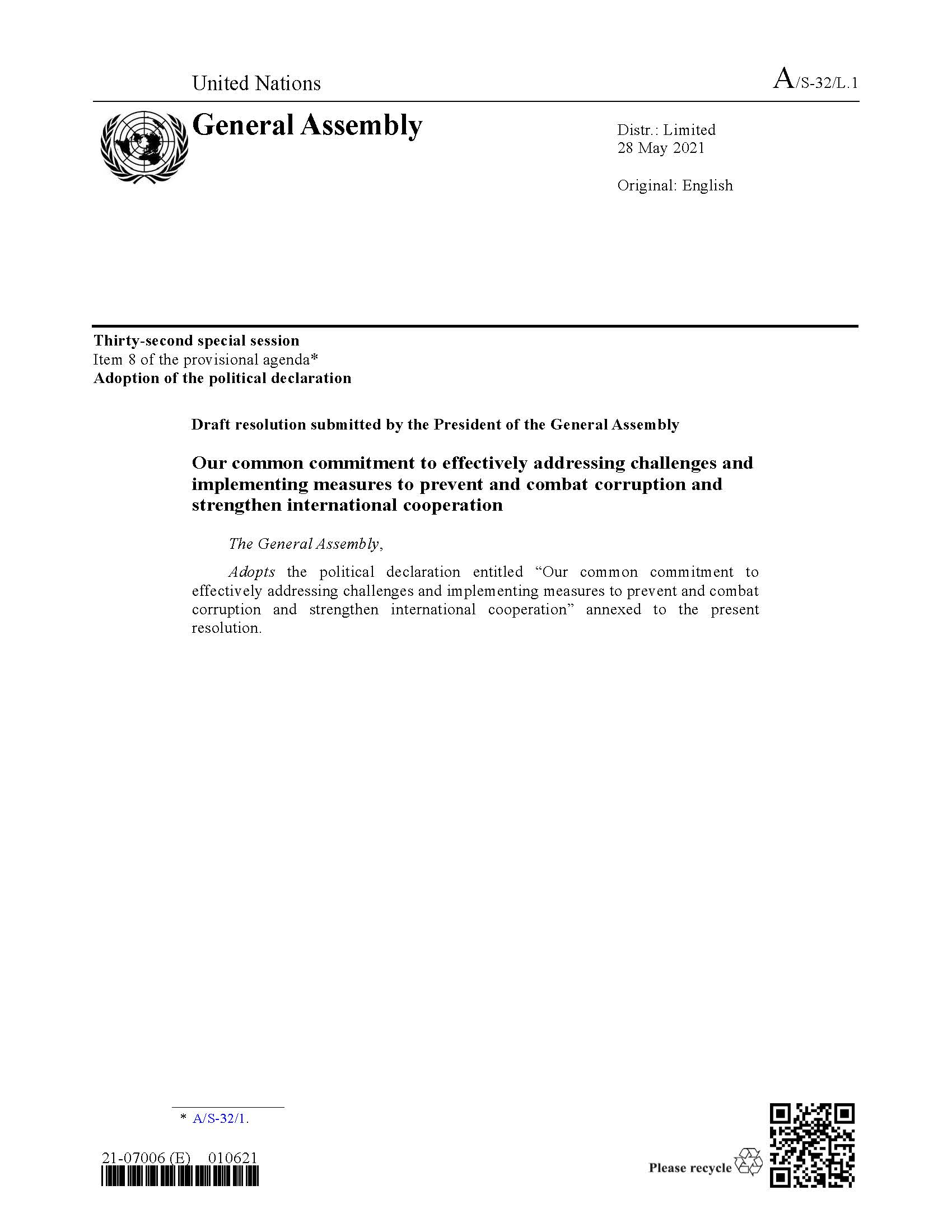 Report
UNGASS 2021 Political Declaration
2021 | United Nations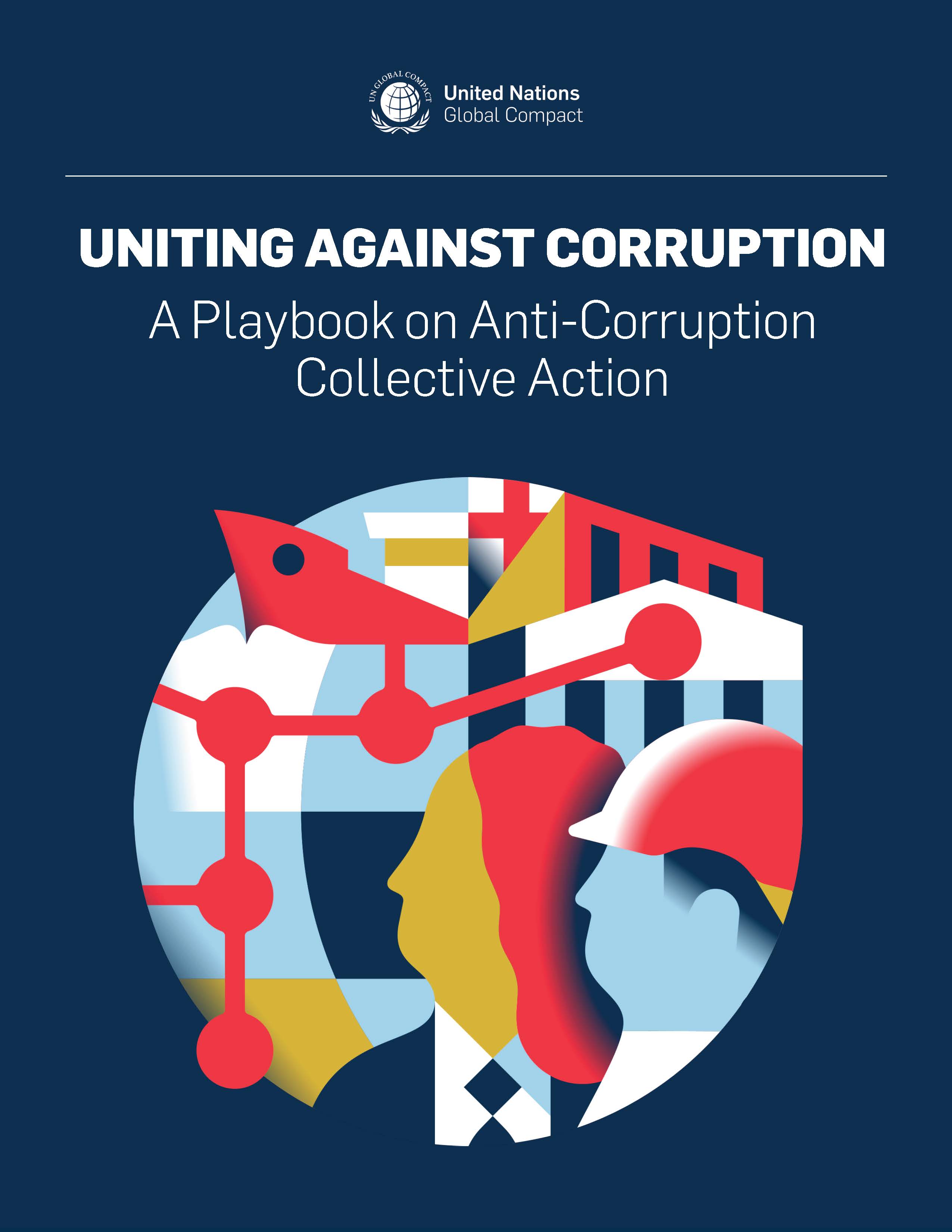 Guidelines, Report
Uniting against Corruption: A Playbook on Anti-Corruption Collective Action
2021 | United Nations Global Compact