About Integrity Pacts: what
Integrity Pacts around the world
In which countries have Integrity Pacts been applied? Which have regulations mandating their use?
Integrity Pacts have been conducted in various forms in over 160 major public tenders in at least 32 countries.
This figure does not include the many applications of Integrity Pacts in countries where regulations mandate their use in certain circumstances, such as India, Pakistan and Mexico (see regulations on Integrity Pacts).
For more information on how Integrity Pacts have been used in different countries, see the following country overviews or filter the Integrity Pacts database for your country of interest.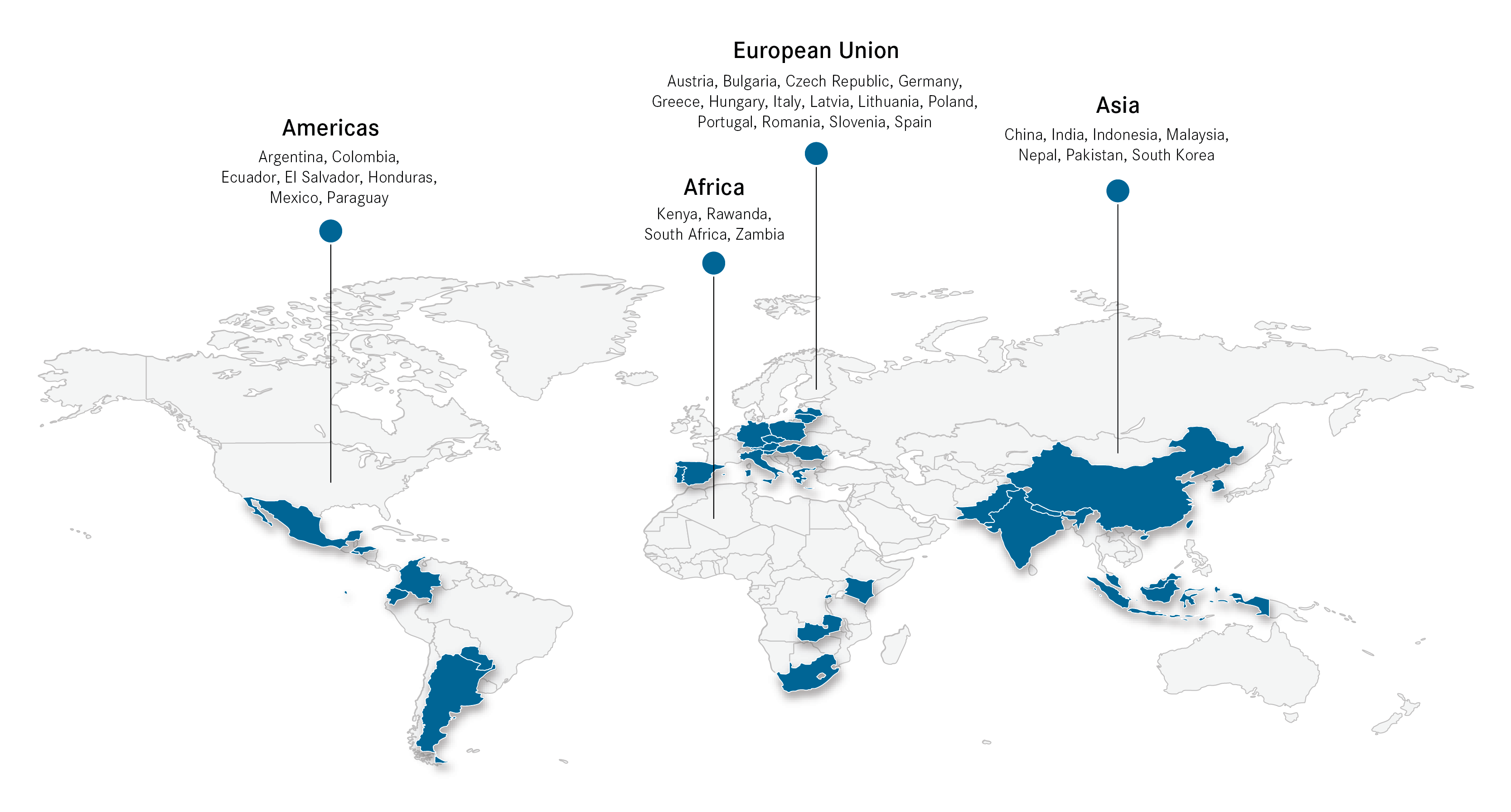 Map of Integrity Pacts around the world, based on Basel Institute research. Click here to download a PDF version that is freely shareable.