High Level Reporting Mechanism in Panama
Applying HLRM to tender processes in the social security and health sector
Timeline
July 2014
Discussions on the HLRM between Basel Institute and Panama.
Oct 2014
Expression of interest by Panama's Ministry of Public Works to develop an HLRM for tenders in the infrastructure sector.
Feb 2015
Scoping mission by the Basel Institute. The Panamanian government later decided to apply the HLRM to tenders in the Social Security organisation and health sector.
Mar 2016
Launch of HLRM followed by workshops with private sector, civil society and public officials.
Dec 2016
Internal report assessing corruption issues on public procurement in the health sector in Panama, scope and impact of the HLRM in retrospective.
Further information
Overview
The Government of Panama originally envisaged the HLRM to apply to tenders in the infrastructure sector, but in 2015, decided to change the focus and apply the HLRM to oversee public procurement by the national Social Security Fund.
Known as the Secretaría de Alto Nivel para la Prevención de Actos de Corrupción (SEPRECO), it is similar to the Colombian HRLM model. It is designed to be staffed by representatives of Panama's Anti-Corruption Agency.
Although the Vice President of Panama publicly launched SEPRECO in March 2016, it was never activated on a public tender. The internal regulation needed to establish never received endorsement by the Office of the Comptroller General of the Republic.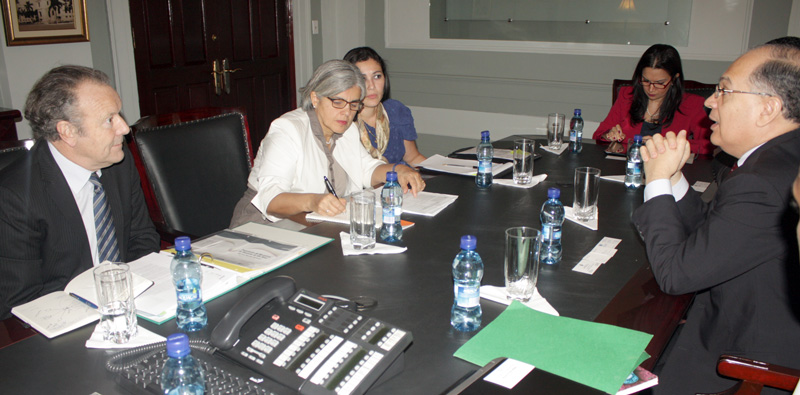 Vice President and Chancellor of the Republic of Panama, Isabel de Saint Malo de Alvarado (second right) with Basel Institute President, Mark Pieth, and Head of Compliance and Collective Action, Gemma Aiolfi.
Presentation: implementing the HLRM in Panama
Gemma Aiolfi presented Panama's HLRM model at an OECD seminar in Kiev, Ukraine in January 2017.
Country case studies
Explore our work and read more case studies
Colombia
Colombia has led the way in adopting and expanding the HLRM concept. It developed the first HLRM in 2013 to ensure a smooth and fair public tender process for the national 4G road infrastructure project.
Argentina
Argentina launched an HLRM in January 2018. In the pilot phase launched in April 2018, it applied to public-private partnership (PPP) contracts under a National Highways Directorate (Dirección Nacional de Vialidad, DNV) project to develop 7,500 km of new highways and safe routes.
Ukraine
Ukraine's Business Ombudsman Council (BOC) is now the primary channel for companies to report unfair business practices. It was formally established in May 2015 as a result of discussions with various stakeholders.