The OECD Secretary-General convened a High-Level Advisory Group on Anti-Corruption and Integrity on the occasion of the OECD Integrity Forum in March 2015. The Group, which is composed of independent experts from a variety of professional backgrounds in the anti-corruption field, was tasked with helping the OECD identify ways to strengthen its work on combating corruption and fostering integrity in the public and private spheres through a consultative role to the Secretary-General.
This document reproduces a report prepared by the High-Level Advisory Group, which delivers recommendations on ways; the OECD can strengthen its work on combating bribery and promoting integrity. The Secretary-General formally received this report and its recommendations on 16 March 2017, during the 2017 OECD Global Anti-Corruption and Integrity Forum.
Related publications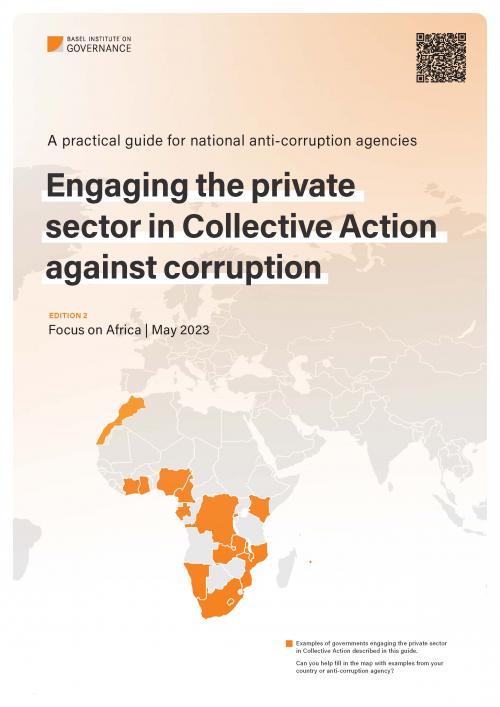 Guidelines, Report
Engaging the private sector in Collective Action against corruption: A practical guide for anti-corruption agencies in Africa
2023 | Basel Institute on Governance
Scarlet Wannenwetsch, Liza Young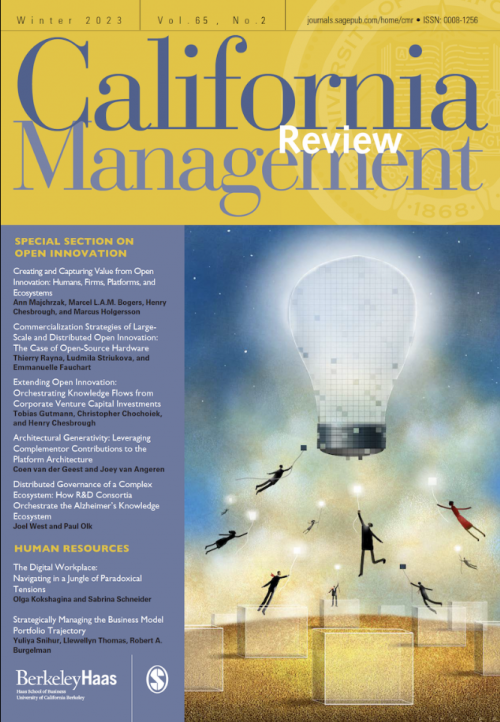 Article
The B20 Integrity and Compliance Recommendations: An International Framework for Action
2023 | California Management Review
Gemma Aiolfi, Scarlet Wannenwetsch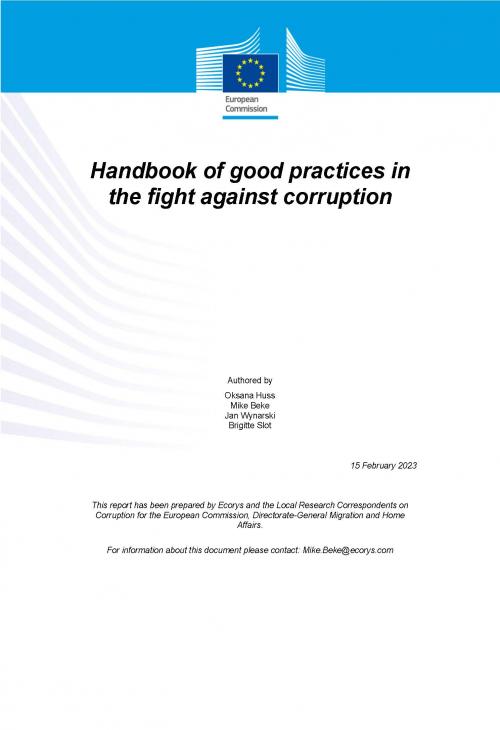 Guidelines
Handbook of good practices in the fight against corruption
2023 | European Commission, Directorate-General for Migration and Home Affairs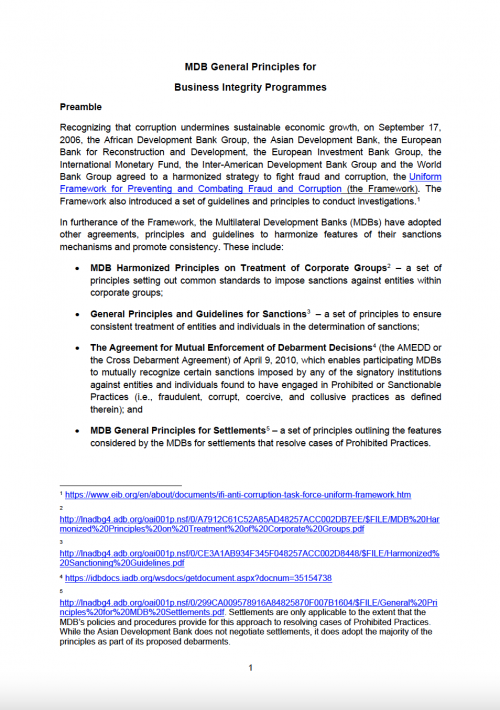 Guidelines
MDB General Principles for Business Integrity Programmes
2023 | African Development Bank Group, the Asian Development Bank, the European Bank for Reconstruction and Development, the European Investment Bank Group, the International Monetary Fund, the Inter-American Development Bank Group and the World Bank Group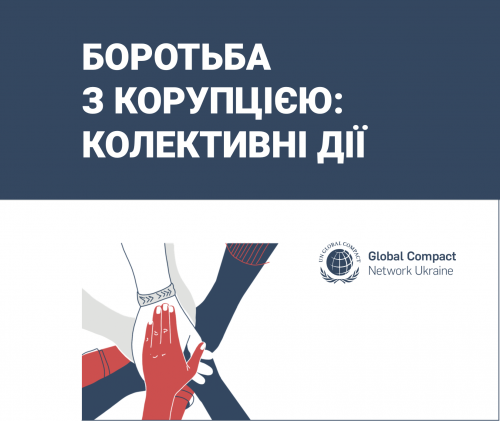 Quick guide
UNGC handbook - Fighting corruption: Collective Action.
2023 | UN Global Compact Network Ukraine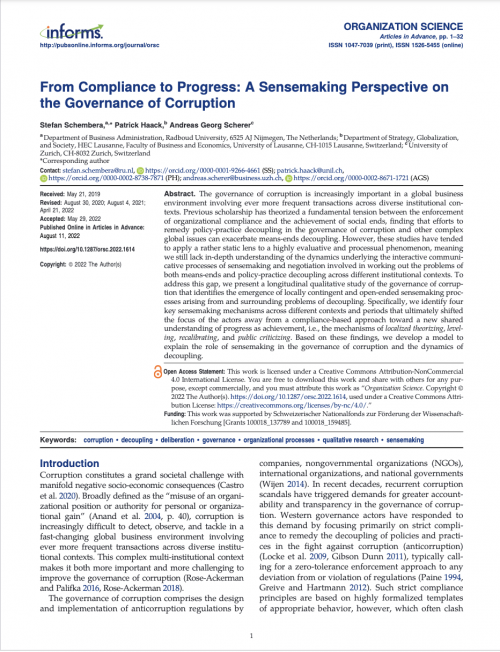 Article
From Compliance to Progress: A Sensemaking Perspective on the Governance of Corruption
2023 | Organization Science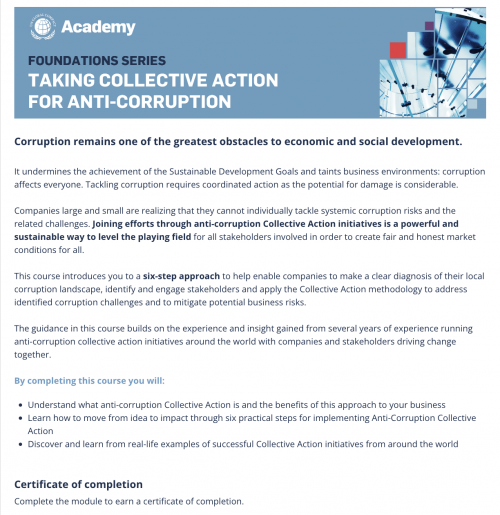 Quick guide
eLearning - Taking Collective Action for Anti-Corruption
null | UN Global Compact Academy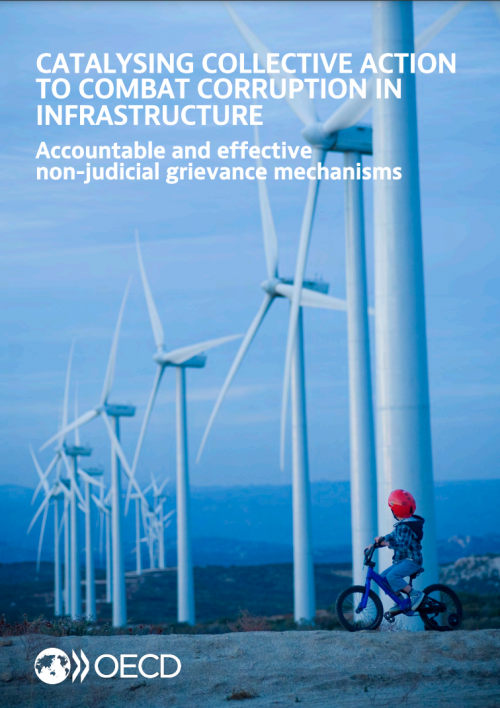 Report
Catalysing Collective Action to combat corruption in infrastructure
2022 | Organisation for Economic Co-operation and Development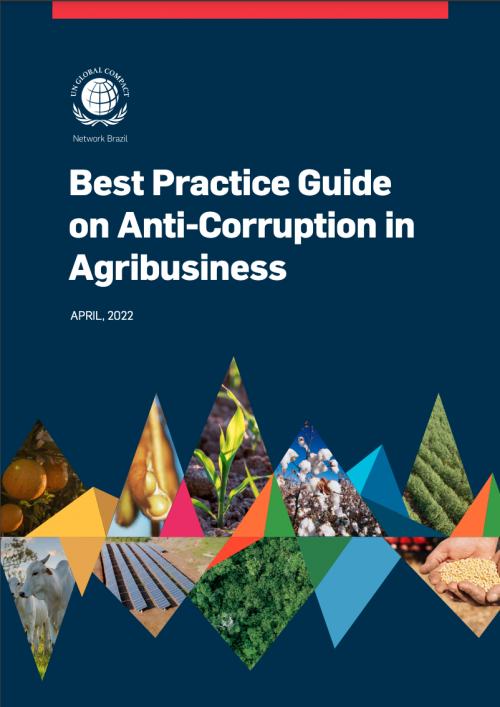 Report
Best Practice Guide on Anti-Corruption in Agribusiness
2022 | Global Compact Network Brazil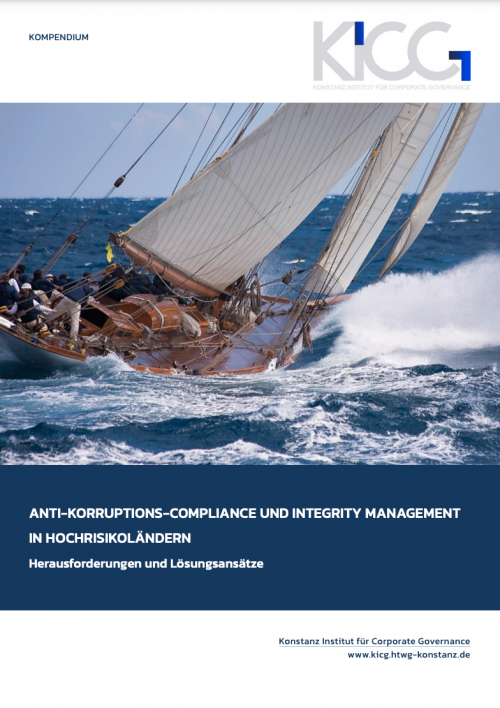 Report
Anti-korruptions-compliance und integrity management in hochrisikoländern - herausforderungen und lösungsansätze
2022 | Konstanz Institut für Corporate Governance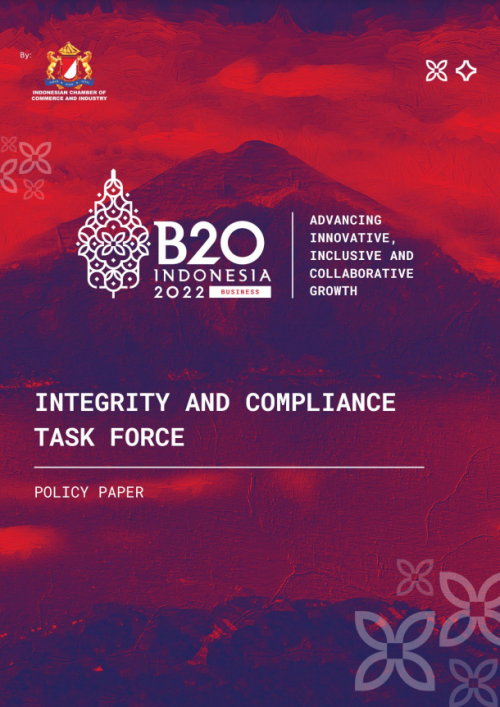 Guidelines
B20 Indonesia 2022 Integrity and Compliance Task Force: Policy Paper
2022 |
B20 Anti-Corru…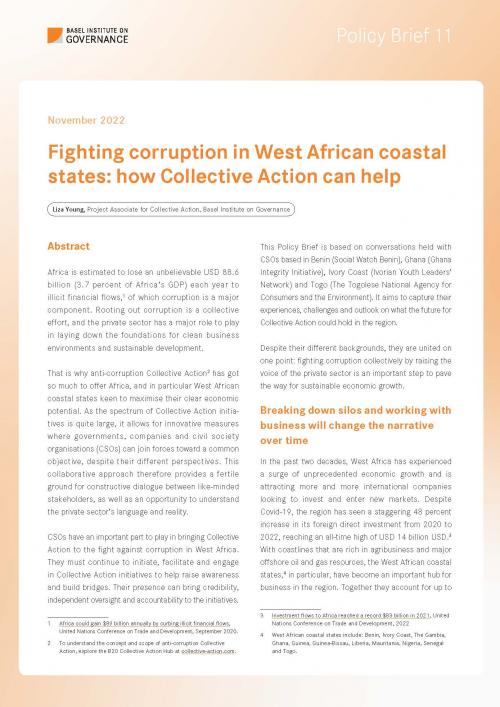 Policy brief
Policy Brief 11: Fighting corruption in West African coastal states: how Collective Action can help
2022 | Basel Institute on Governance
Liza Young
West Africa
anti-corruption
civil society organisations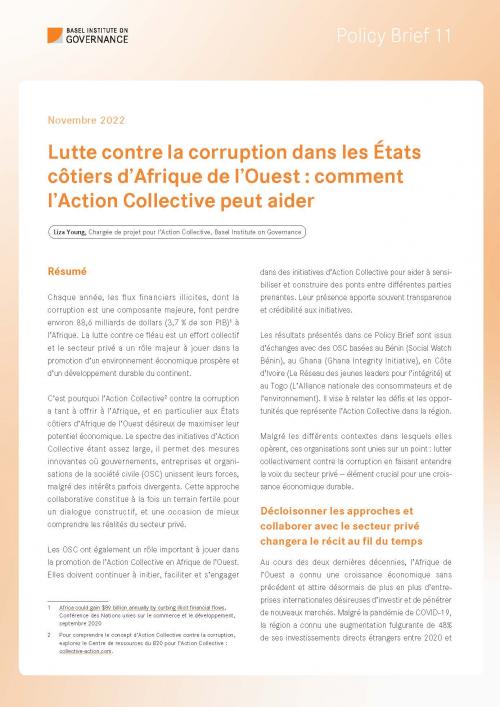 Policy brief
Policy Brief 11: Lutte contre la corruption dans les États côtiers d'Afrique de l'Ouest : comment l'Action Collective peut aider
2022 | Basel Institute on Governance
Liza Young
Afrique de l&amp#039;Ouest
anti-corruption
Intégrité des entreprises
Action Collective
Partenariats public-privé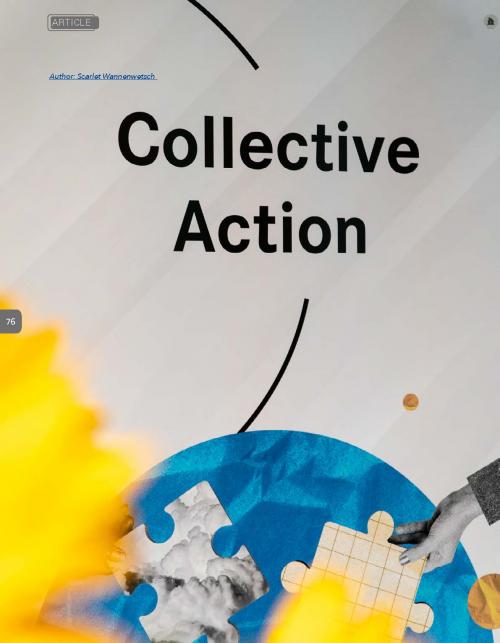 Article
InMagazine: Collective Action Conference and Mentoring Programme
2022 | TEID Ethics & Reputation Society
Scarlet Wannenwetsch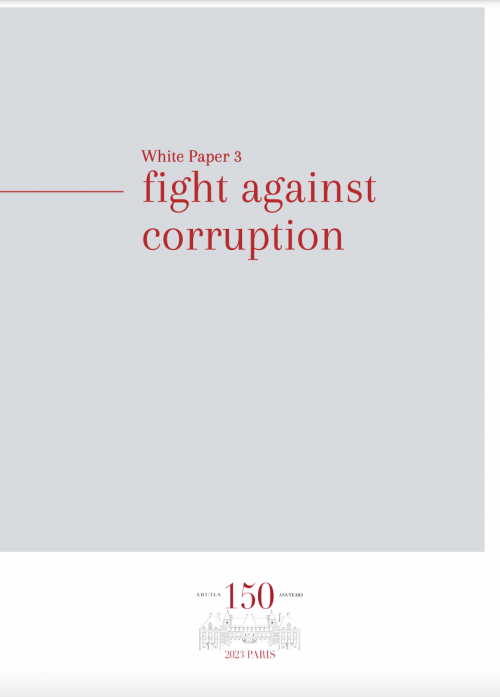 Guidelines, Report
White Paper 3 - Fight against corruption
2022 | International Law Association (French Branch)
High Level Reporting Mechanism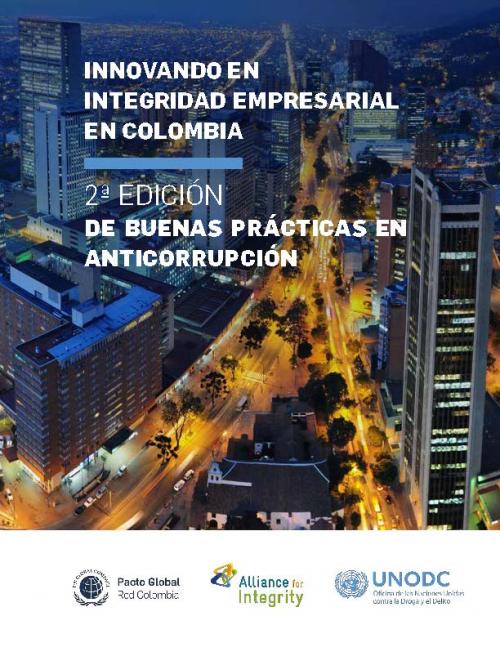 Case study, Guidelines
Buenas Prácticas en Anticorrupción: Innovando en Integridad Empresarial en Colombia - Segunda Edición
2022 | Global Compact Network Colombia, Alliance for Integrity and UNODC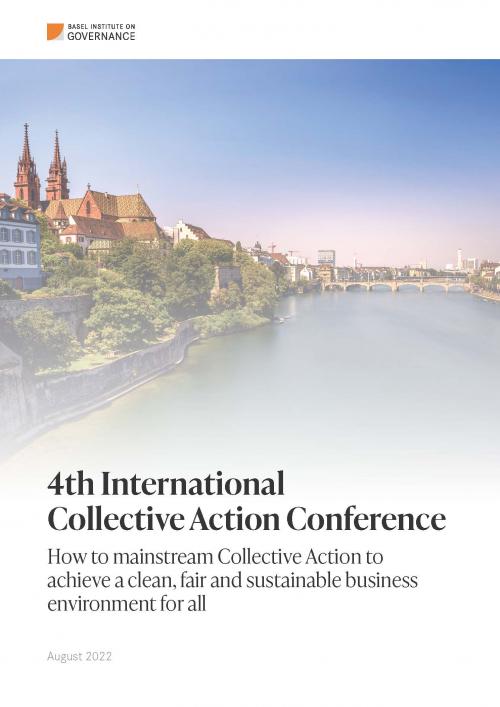 Report
4th International Collective Action Conference: How to mainstream Collective Action to achieve a clean, fair and sustainable business environment for all
2022 | Basel Institute on Governance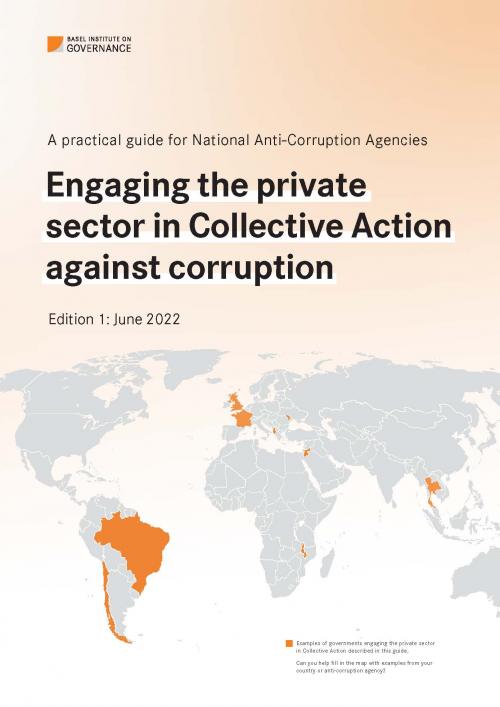 Guidelines
Engaging the private sector in Collective Action against corruption
2022 | Basel Institute on Governance
Scarlet Wannenwetsch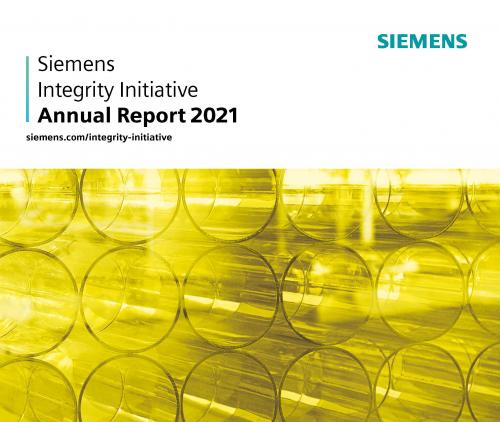 Siemens Integrity Initiative Annual Report 2021
2022 | Siemens AG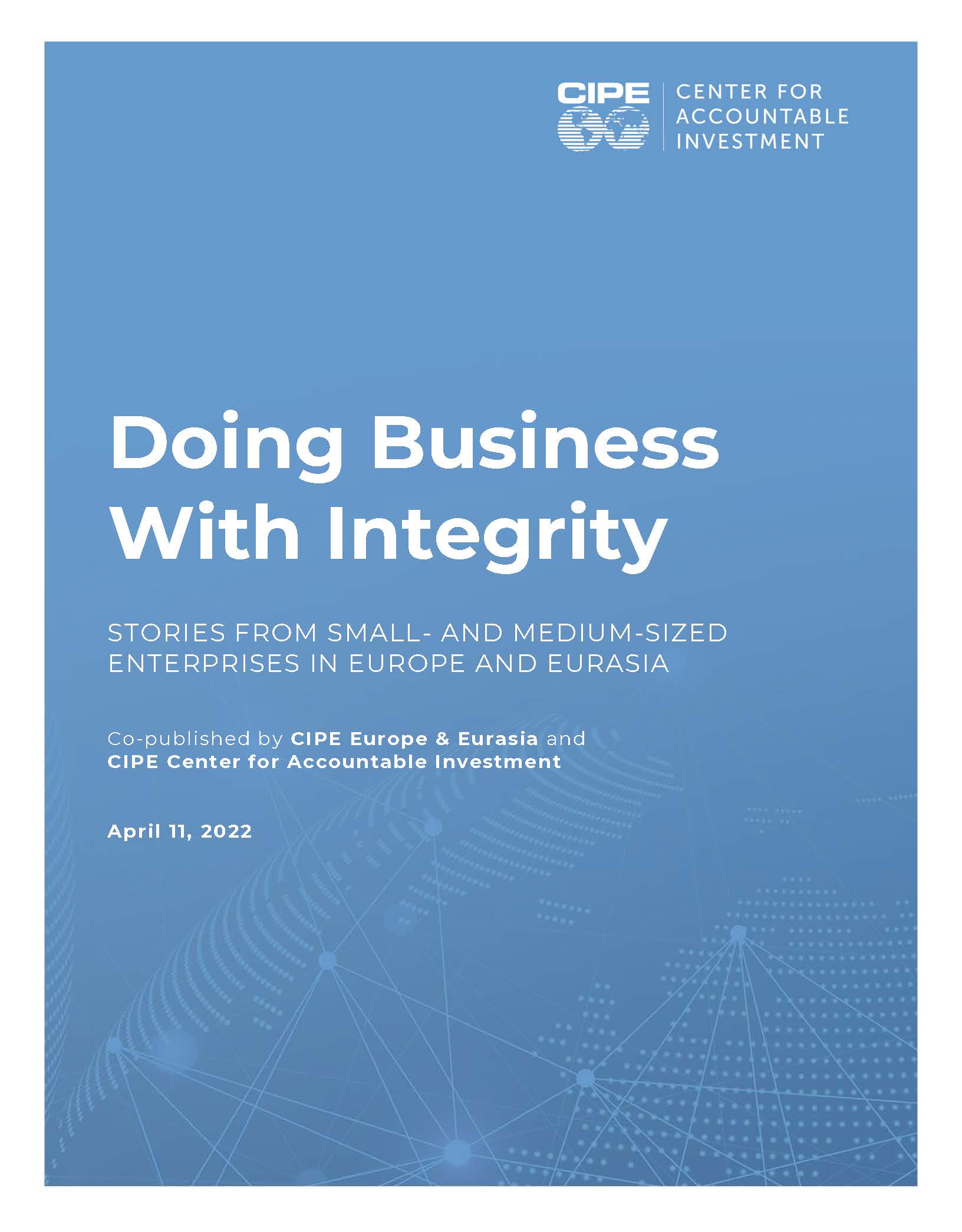 Case study, Report
Doing Business With Integrity: Stories from SMEs in Europe and Eurasia
2022 | CIPE Europe & Eurasia and CIPE Center for Accountable Investment