Joining efforts through anti-corruption collective action initiatives is a powerful way to level the playing field through the creation of fair and honest market conditions for all.
This course introduces a six-step approach to bring together companies, make a clear diagnosis of the local corruption landscape, identify and engage key actors and address challenges by mitigating potential business risks. The proposed methodology builds on the experience and insight gained from years of experience running anti-corruption collective action initiatives around the world with companies and stakeholders driving change together.
Related publications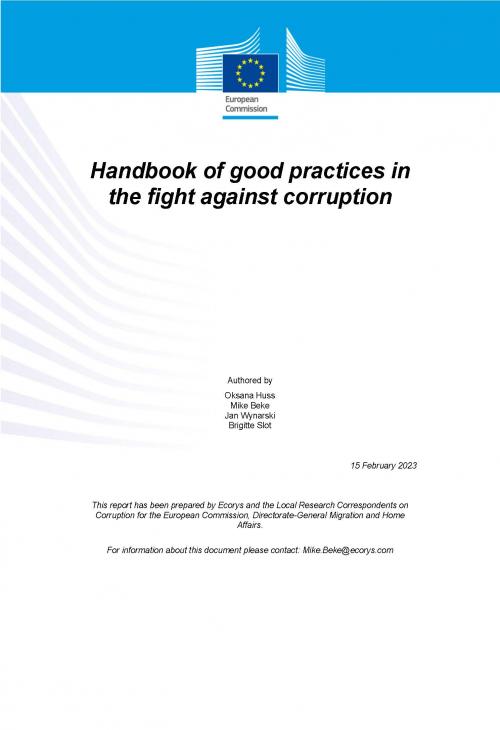 Guidelines
Handbook of good practices in the fight against corruption
2023 | European Commission, Directorate-General for Migration and Home Affairs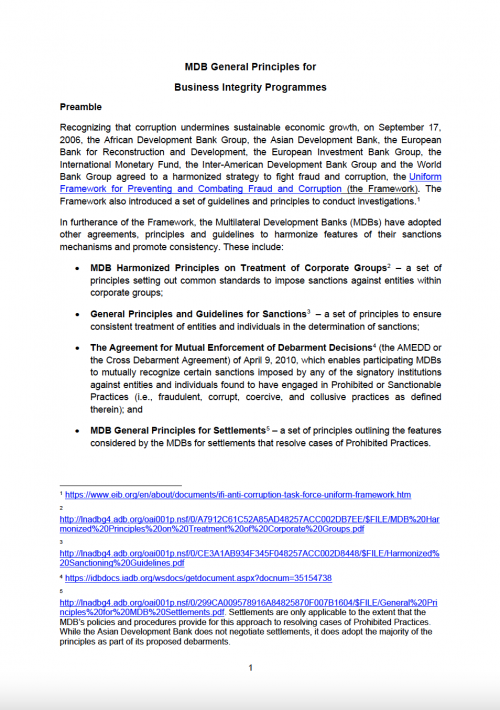 Guidelines
MDB General Principles for Business Integrity Programmes
2023 | African Development Bank Group, the Asian Development Bank, the European Bank for Reconstruction and Development, the European Investment Bank Group, the International Monetary Fund, the Inter-American Development Bank Group and the World Bank Group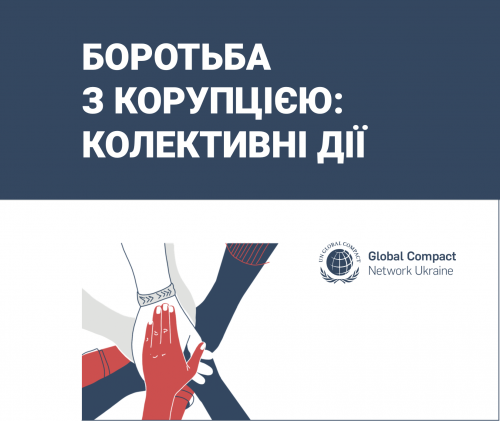 Quick guide
UNGC handbook - Fighting corruption: Collective Action.
2023 | UN Global Compact Network Ukraine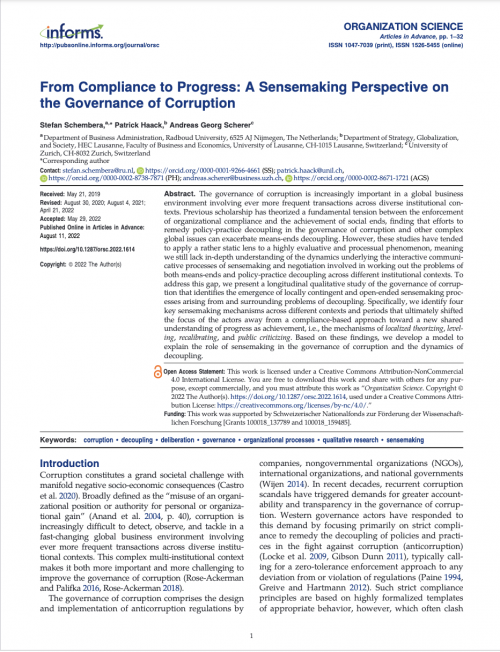 Article
From Compliance to Progress: A Sensemaking Perspective on the Governance of Corruption
2023 | Organization Science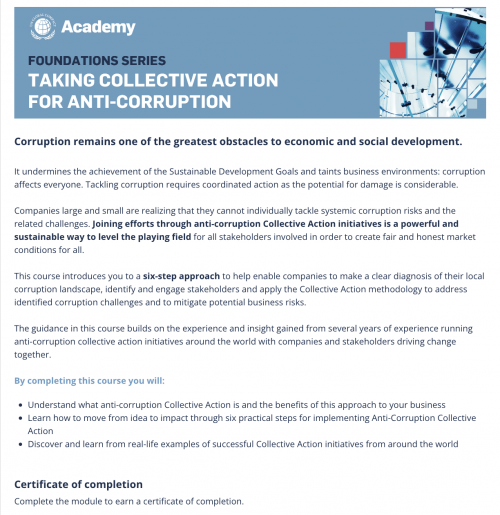 Quick guide
eLearning - Taking Collective Action for Anti-Corruption
null | UN Global Compact Academy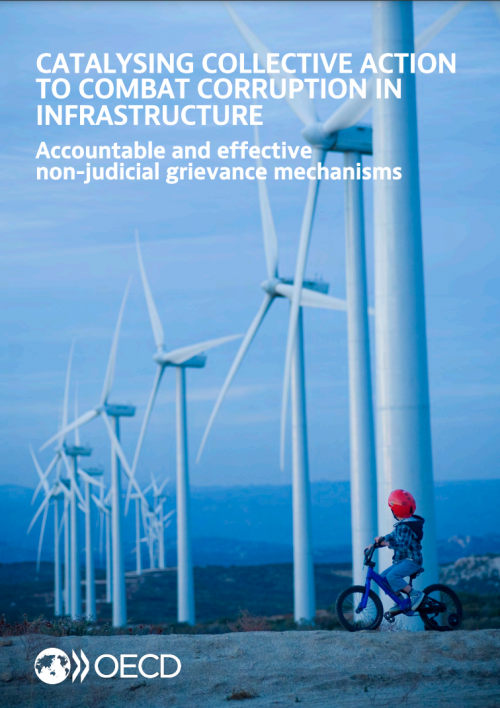 Report
Catalysing Collective Action to combat corruption in infrastructure
2022 | Organisation for Economic Co-operation and Development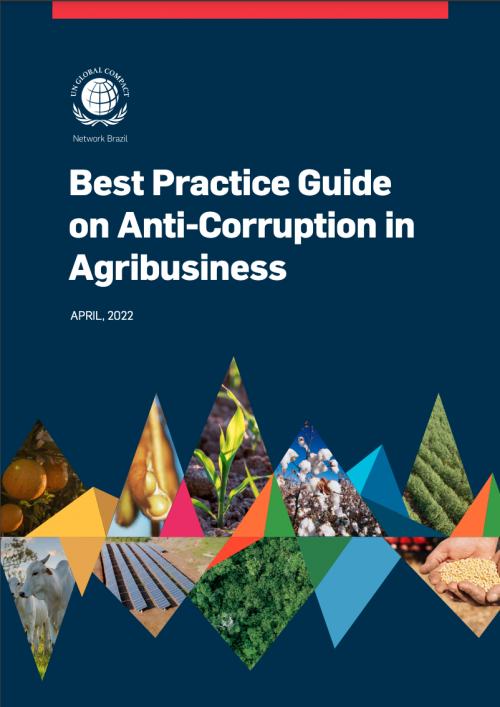 Report
Best Practice Guide on Anti-Corruption in Agribusiness
2022 | Global Compact Network Brazil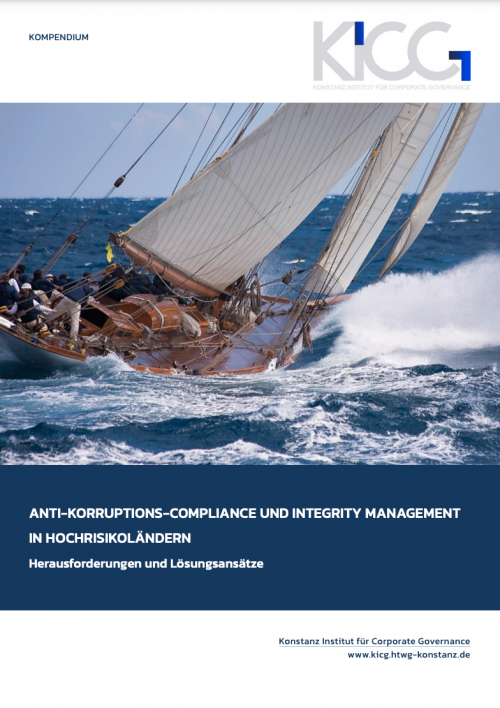 Report
Anti-korruptions-compliance und integrity management in hochrisikoländern - herausforderungen und lösungsansätze
2022 | Konstanz Institut für Corporate Governance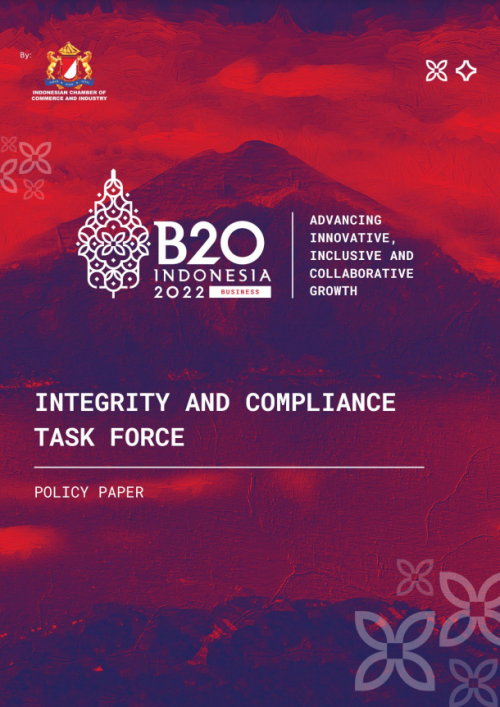 Guidelines
B20 Indonesia 2022 Integrity and Compliance Task Force: Policy Paper
2022 |
B20 Anti-Corru…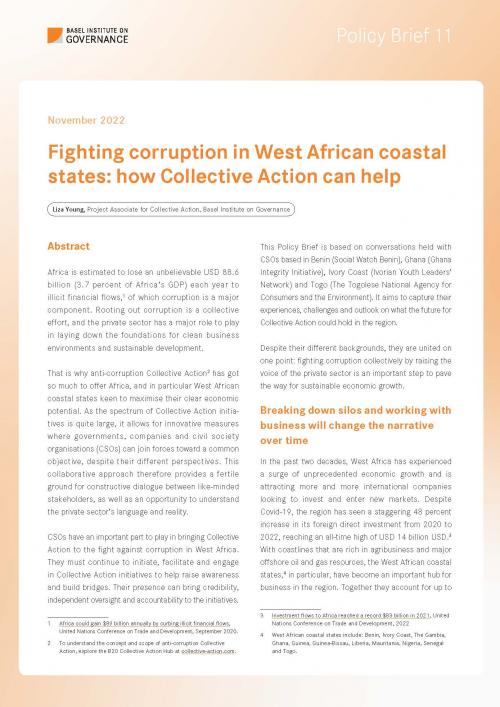 Policy brief
Policy Brief 11: Fighting corruption in West African coastal states: how Collective Action can help
2022 | Basel Institute on Governance
Liza Young
West Africa
anti-corruption
civil society organisations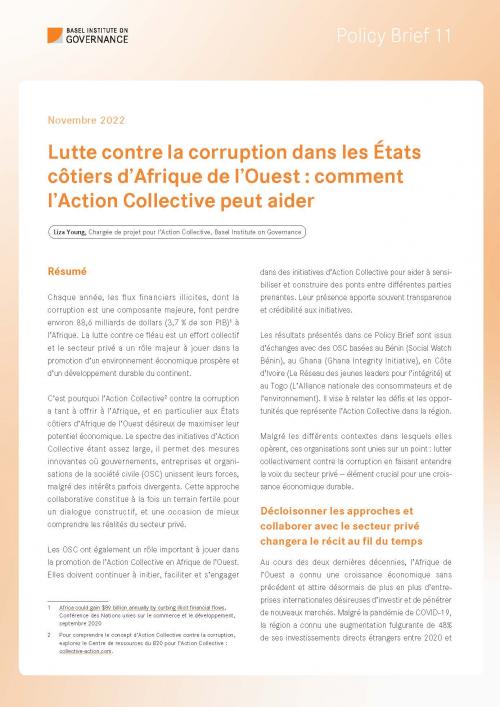 Policy brief
Policy Brief 11: Lutte contre la corruption dans les États côtiers d'Afrique de l'Ouest : comment l'Action Collective peut aider
2022 | Basel Institute on Governance
Liza Young
Afrique de l&amp#039;Ouest
anti-corruption
Intégrité des entreprises
Action Collective
Partenariats public-privé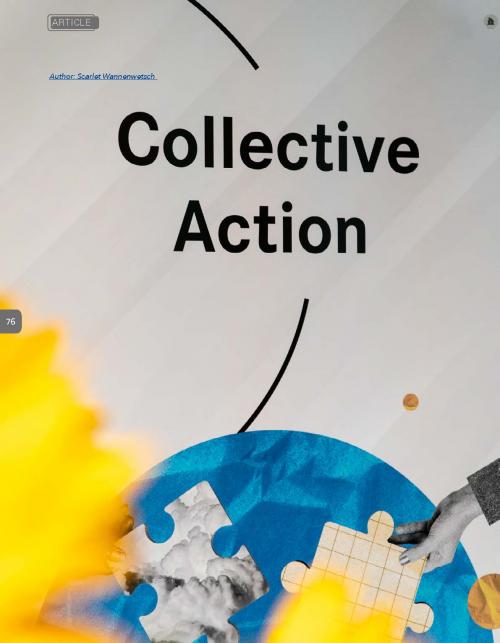 Article
InMagazine: Collective Action Conference and Mentoring Programme
2022 | TEID Ethics & Reputation Society
Scarlet Wannenwetsch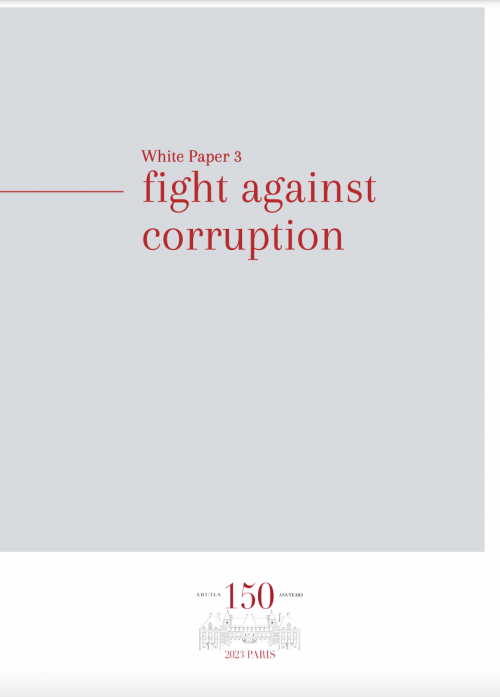 Guidelines, Report
White Paper 3 - Fight against corruption
2022 | International Law Association (French Branch)
High Level Reporting Mechanism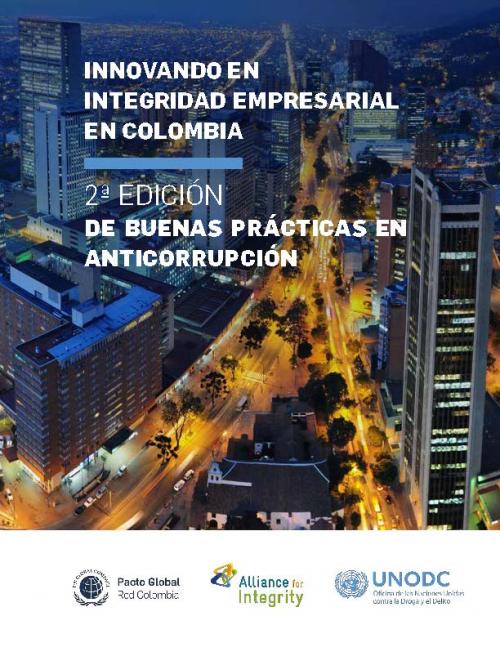 Case study, Guidelines
Buenas Prácticas en Anticorrupción: Innovando en Integridad Empresarial en Colombia - Segunda Edición
2022 | Global Compact Network Colombia, Alliance for Integrity and UNODC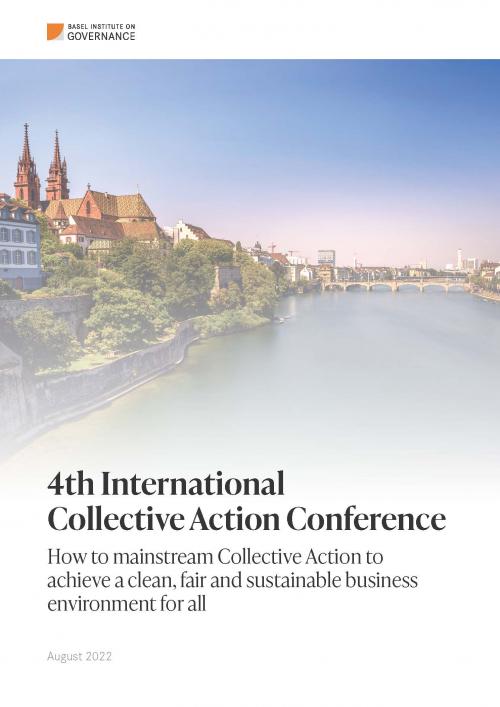 Report
4th International Collective Action Conference: How to mainstream Collective Action to achieve a clean, fair and sustainable business environment for all
2022 | Basel Institute on Governance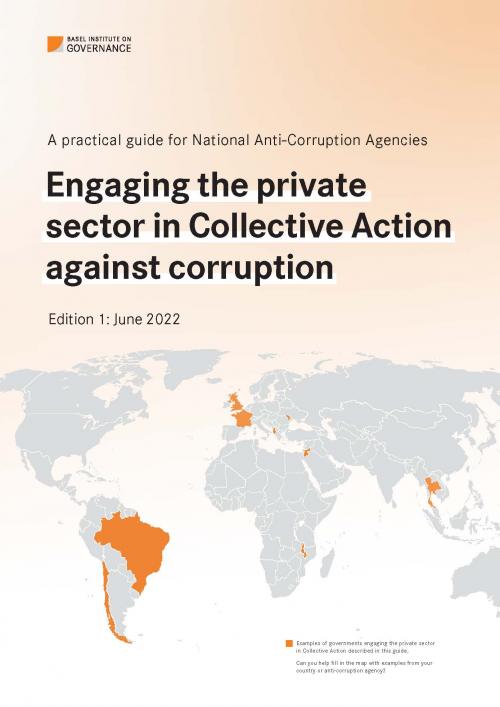 Guidelines
Engaging the private sector in Collective Action against corruption
2022 | Basel Institute on Governance
Scarlet Wannenwetsch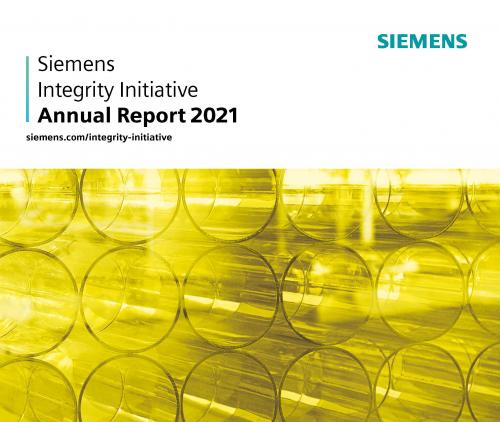 Siemens Integrity Initiative Annual Report 2021
2022 | Siemens AG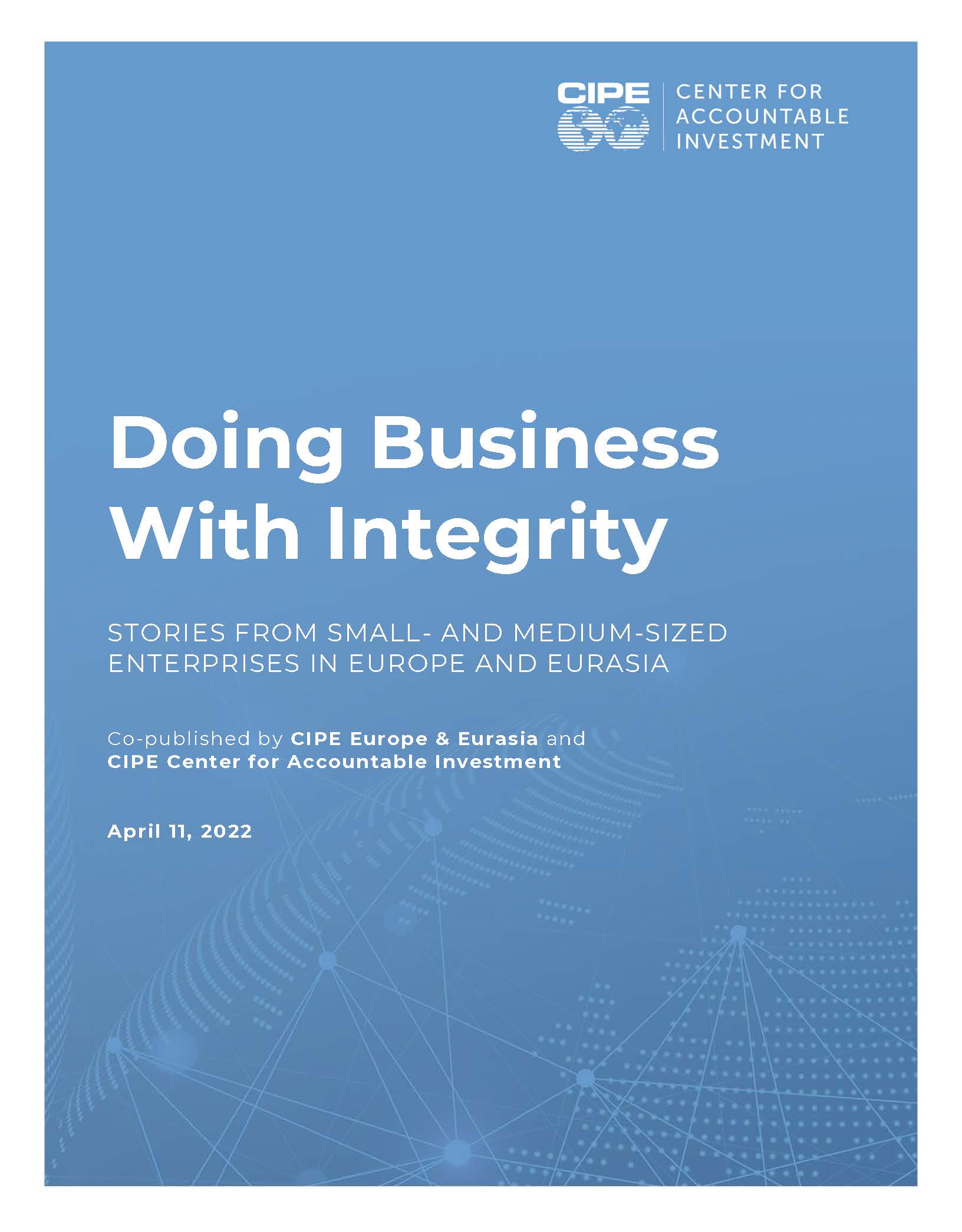 Case study, Report
Doing Business With Integrity: Stories from SMEs in Europe and Eurasia
2022 | CIPE Europe & Eurasia and CIPE Center for Accountable Investment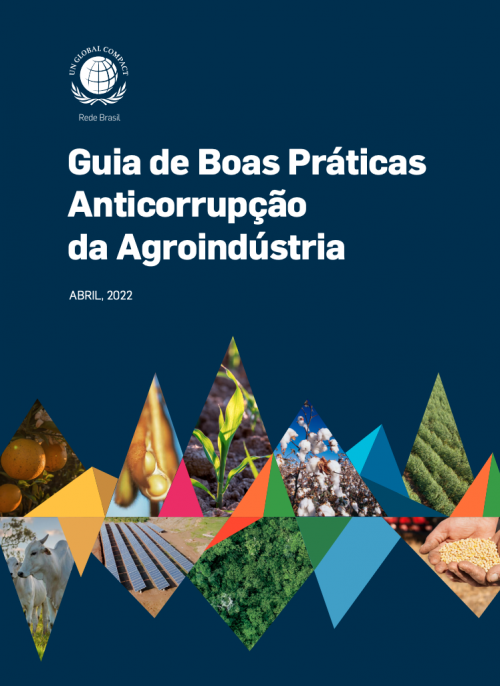 Case study
Guia de Boas Práticas Anticorrupção da Agroindústria
2022 | Global Compact Network Brazil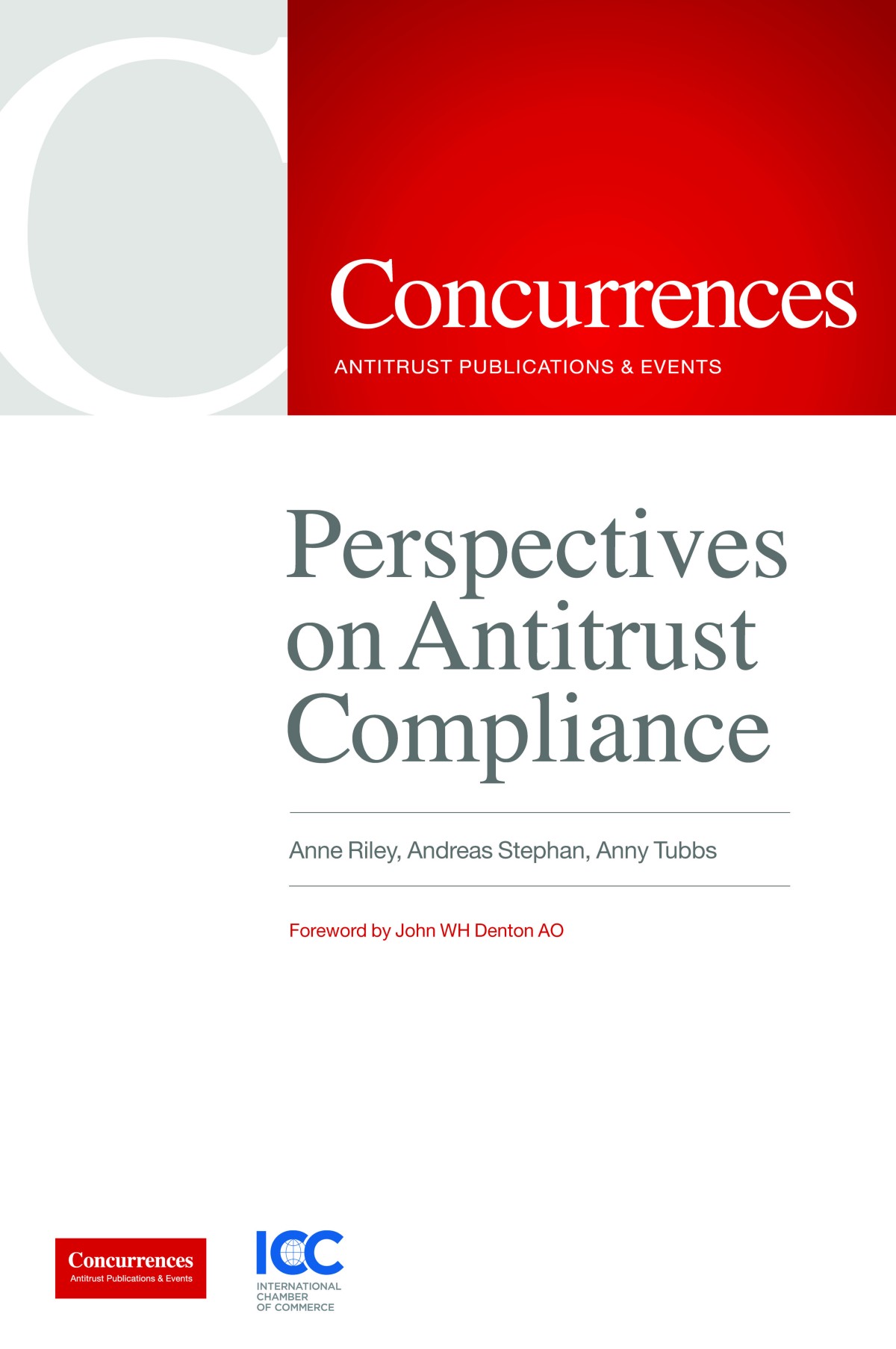 Book
Is Collective Action against corruption a competition risk for companies? - from Perspectives on Antitrust Compliance
2022 | Concurrences in collaboration with the International Chamber of Commerce
Gemma Aiolfi, Cecilia Müller…