Collective Action Knowledge Hub
How do you measure the impact of a Collective Action initiative?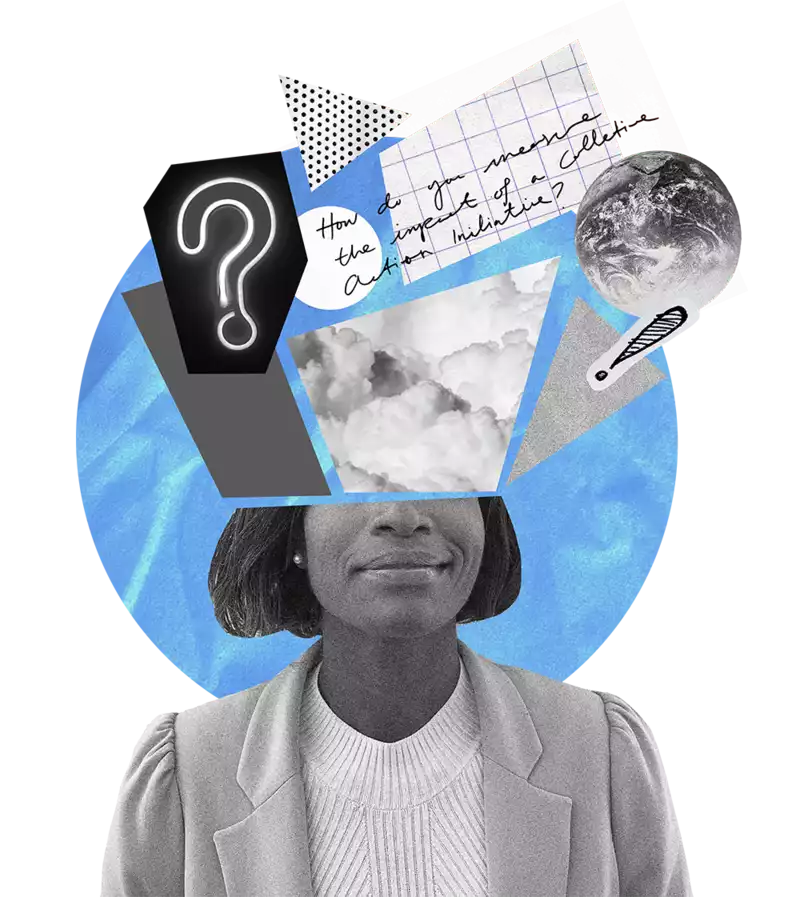 Measuring and reporting the impact of your work is crucial to demonstrating its value and keeping stakeholders engaged and on track. Beyond the basic stages of developing a monitoring and evaluation plan, a few points are relevant. First, transparency is crucial, to build trust and manage the expectations of both the donor and the engaged stakeholders. Second, it's important to collect stories and testimonials that illustrate your impact, not only statistics. Third, a Collective Action approach to gathering impact data through stakeholder discussions can strengthen buy-in from the members and help shape the conversation about where the initiative is going.
Q
Question
My team and I are implementing a Collective Action project that is funded by an international donor. The project aims to support small and medium-sized enterprises in our country in developing compliance programmes. The donor is asking for a monitoring and evaluation plan and wants us to commit to certain indicators, but we are finding it difficult. Do you have any advice on measuring impact for a Collective Action project?
A
Answer
Measuring the impact of your activities can help you in outreach and fundraising efforts. It can also assist in keeping your members and stakeholders engaged by demonstrating the value of your initiative.
Though there are different approaches to developing an M&E plan for your project, the basic steps can be summarised as follows:
Establish your goals and objectives – in your case for example, to support SMEs in developing compliance programmes in order to help them develop their business opportunities with multinational companies.
Choose relevant indicators covering your activities (for example the number of training workshops conducted, number of participants, pre- and post-training tests, etc.) and outcomes (for example the number of times a member of your programme has used their new compliance programme as part of the due diligence process for a customer).
Develop feasible ways to measure and record the data, as well as a timeline, and make sure it is clear who is responsible for gathering and collating the data.
Develop templates and a plan to report the data and communicate it with members and externally.
You can find more ways to approach general M&E on the internet or by reaching out to a specialist external consultant. Some facilitators of Collective Action initiatives we have spoken to have found it valuable to hire an M&E consultant early on. They say it was helpful in making sure their indicators and overall plan were solid, realistic and tailored to the context.
A few points are particularly relevant to measuring and communicating impact on anti-corruption initiatives in general, and to Collective Action in particular. We discussed some of these at a workshop of Collective Action practitioners, available on our B20 Collective Action Hub: Measuring – Evaluating the impact and effectiveness of Collective Action.
First, transparency is crucial. Whatever the metrics you choose, it is likely that the data gathering will never be as clear-cut as you would like. For example, some of your members might go bankrupt. Do you count them or not? Others might be accused of corruption despite their compliance programmes.
Whatever the issue, being transparent about the challenges and uncertainties with the donor and your other stakeholders will help to build the trust that is essential for a Collective Action initiative to work.
Second, measuring impact isn't only about statistics. Many leaders of Collective Action initiatives have found it powerful to capture real stories and testimonials from members. These can complement the indicators and will be useful in communications and outreach.
For example, you could ask SMEs that have benefited from your programme to tell their story, and comment on how your project has helped them achieve their business goals.
Third, consider how to leverage your Collective Action approach to generate information and stories about the impact of your work.
For example, you could organise regular small-group meetings and workshops between members and other stakeholders. There, you would facilitate a discussion on whether and how the initiative is helping to raise standards of integrity among SMEs and whether that is translating into real impact for their business and the wider environment.
See Measuring – Evaluating the impact and effectiveness of Collective Action for more ideas and inspiration.