01.09.2020
Basel Gold Day: virtual conference on gold supply chains, 9 October
Collective Action, Compliance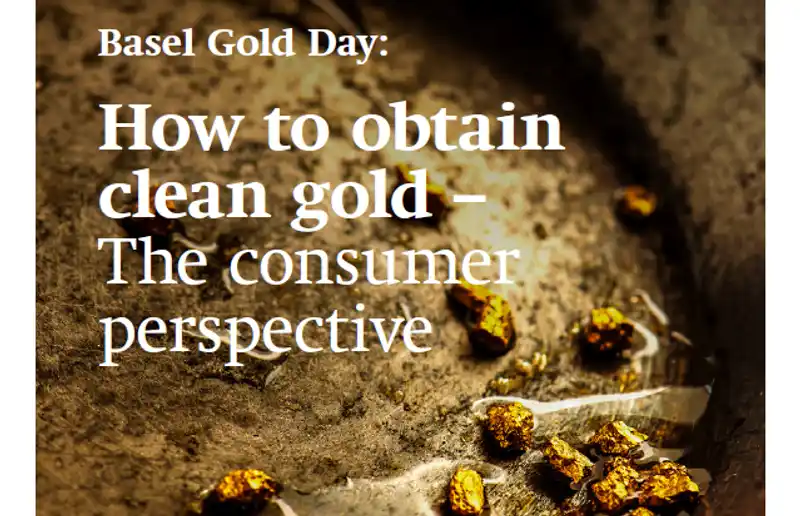 The University of Basel's Law Faculty will host a virtual Basel Gold Day on Friday, 9 October from 14:00–16:15.
Led by Mark Pieth, Professor of Criminal Law and President of the Basel Institute on Governance, the workshop will gather gold industry leaders and experts to explore "How to obtain clean gold: the consumer perspective".
The event responds to growing public disquiet about environmental and human rights violations in gold supply chains. Some of these issues were highlighted in a 2019 book by Mark Pieth, Gold Laundering.
The book explored the effects on people and the planet of a lack of transparency in supply chains, soft regulations and weak enforcement.  For a brief overview of some of the main issues, read Mark Pieth's quick guide to gold laundering. It's also available in Spanish (Guía rápida sobre el lavado de oro) and French (Le guide rapide sur le blanchiment d'or) on the Basel Institute's Basel LEARN platform.
NGOs and journalists are adding to the pressure for governments, regulators and companies to find solutions. Basel Gold Day explores how to clean up gold supply chains from the point of view of the consumer. Topics include:
Do consumers demand clean gold or ask where it's come from?
What can refineries do, and where are their limits?
What are the dangers of boycotting gold from small-scale mining?
Is Collective Action the solution for industry?
Smaller working groups will tackle the challenges for goldsmiths and banks, miners and traders, and technology to eliminate mercury from small-scale gold processing. Gretta Fenner, the Basel Institute's Managing Director, will chair the opening panel on "Expectations of consumers and downstream entities".
Speakers include representatives from major refineries, watchmakers and jewellers, banks, NGOs and academia.
Registration