Integrity Partner Workshop Series 2020
Collective Action ideas, insights and inspiration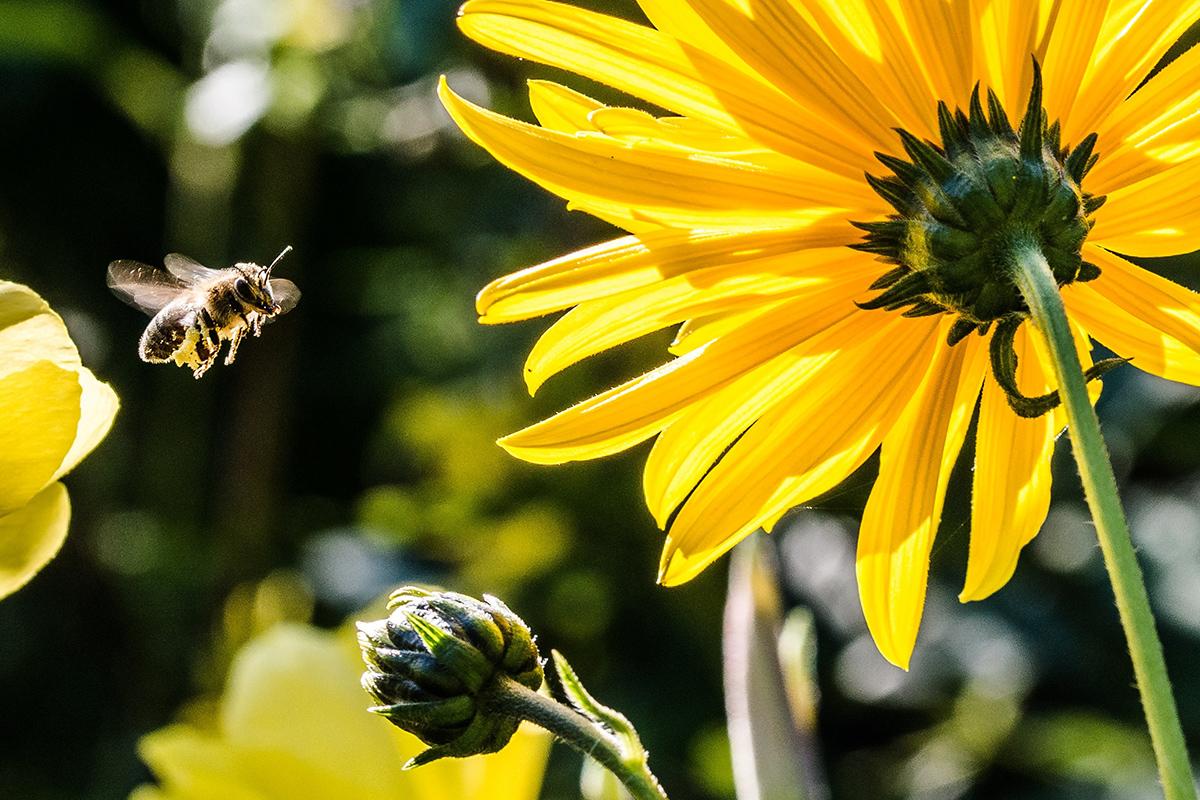 The Basel Institute on Governance hosted a four-part Collective Action Workshop Series in July 2020. Supported by the Siemens Integrity Initiative, the virtual events brought practitioners from around the world together to share experiences and innovations in Collective Action.
We were pleased to welcome 37 participants in total, representing 22 initiatives from 22 different countries in 4 continents. You can find the main ideas and insights on the four pages below.
For more inspiration, check out our database of Collective Action initiatives around the world plus relevant publications.
To contribute your ideas and comments or ask for further guidance, send us a message through our free Helpdesk.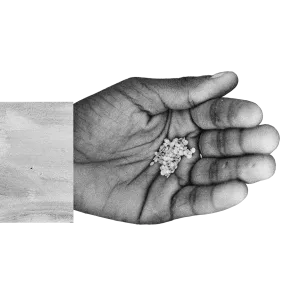 Engaging
Engaging stakeholders in new or expanding Collective Action initiatives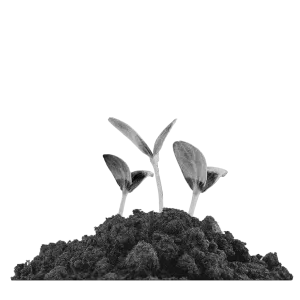 Building
Developing a strong and successful initiative that achieves its goals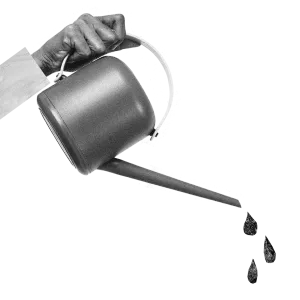 Sustaining
Ensuring an initiative is set up to survive and thrive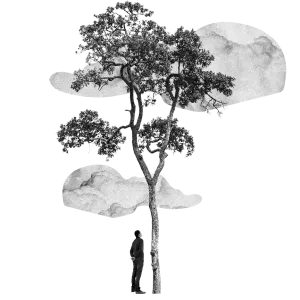 Measuring
Evaluating the impact and effectiveness of Collective Action
Acknowledgements
Many thanks to the Siemens Integrity Initiative for funding these valuable peer-learning events.
Thank you also to all who participated in the workshop series and related discussions. We have only included direct quotes and examples given by the participants where we have permission to do so or the information is publicly available.
African Certification of Corporate Governance(ACCG) – Emilie Griffiths, Project Manager at Eurocham CI (European Chamber of Commerce in Côte d'Ivoire) and Team Member on the ACCG project. See the ACCG website and find it on Facebook and LinkedIn.

Alliance for Integrity – Carolina Echevarria, Regional Manager Latin America & Coordinator Trainings, Alliance for Integrity. See Alliance for Integrity website and find it on LinkedIn, Twitter, YouTube and Facebook.

Banknote Ethics Initiative** (BnEI)** – Antti Heinonen, Chairman, BnEI. See BnEI website.

Association de la construction du Québec (ACQ): Collective Action for Integrity in Quebec's Construction Industry – Francine Brosseau, Integrity Program Coordinator, ACQ. See ACQ website and Integrity Program page. Find ACQ on LinkedIn, Twitter and Strengthen compliance capacity building of all market participants in China – Liu Yuyang, Deputy Director, Compliance Dept, Beijing New Century Academy on Transnational Corporations (NATC). See NATC website and the project website.

Clear Wave (Baltoji banga) – Ieva Lapeikienė, Head, Clear Wave initiative, Investors' Forum. See Baltoji banga website and find it on Facebook and LinkedIn.

Corporate Governance Rating System (CGRS) – Soji Apampa, Co-Founder & CEO, Convention on Business Integrity (CBi). See CGRS website and the CBi website. Find the CBi on Twitter.

Esteban Arribas Reyes, Associate Professor in Public Policy and Politics, University of Alcalá, Spain / Freelance consultant who has led four recent Integrity Pacts in Spain. Find Esteban Arribas on LinkedIn.

Global Compact Network Brazil: Construction and engineering anti-corruption Collective Action and Urban cleaning, solid waste and effluent anti-corruption Collective Action – Ana Aranha, Anticorruption Technical Advisor, Global Compact Network Brazil. See the Global Compact Network Brazil website and find it on LinkedIn, Twitter, Facebook, Instagram and YouTube.

Hacia la Integridad / On the level: Business and government against corruption in Colombia – Fabian Orlando Espejo Fandino, Anticorruption Coordinator, UNODC Colombia; Daniel Serrano-Zuniga, Anticorruption and Transparency Leader, UNODC Colombia. See the Hacia la Integridad website and On the level project page. Find Hacia la Integridad on Twitter.

IACA: GEAR UP to fight corruption – Pawan Sinha, Director of Academic Programmes, International Anti-Corruption Academy (IACA). See the IACA website and find IACA on LinkedIn.

KazBar: Implementation of a systematic, structured and effective policy of improving business integrity and developing corporate governance in Kazakstan according to OECD standards – Aigerim Koishibayeva, Deputy Chairman, Kazakhstan Bar Association (KazBar); Tatyana Zinovich, Acting Director, Legal Policy Research Center (LPRC) and Ayazhan Oiratova, Programme Coordinator, Legal Policy Research Center (LPRC). See the KazBar website and find it on Facebook. See the LPRC website and find it on Facebook.

Maritime Anti-Corruption Network – Cecilia Müller Torbrand, MACN Executive Director; Vivek Menon, MACN Head of Collective Action and Partnerships (EMEA). See the MACN website and find it on LinkedIn and Facebook.

Poder Ciudadano: Virtuous alliance: SMEs and public enterprises, Inés Castresana, Private Sector Integrity Program Coordinator, Poder Ciudadano (Argentine Chapter of Transparency International). See Poder Ciudadano website and find it on Twitter.

TEİD Ethics and Reputation Society – Neslihan Yakal, Secretary General, TEİD; Bahar Karacar, Projects and Trainings Coordinator, TEİD. Initiatives include the Turkish Integrity Center of Excellence (TICE). See TEİD website and TICE website. find it on Twitter, LinkedIn, YouTube, Facebook and Instagram.

Thai Collective Action Coalition Against Corruption and Indonesian Collective Action Coalition Against Corruption – Gibson Haynes, Program Officer, Asia, Center for International Private Enterprise (CIPE); Ekaterina (Katya) Lysova, Program Officer, Eurasia, CIPE. See Thai CAC website, CIPE web page on Asia & the Pacific and CIPE Asia Pacific on Twitter.

The Ethics Institute – Deon Rossouw, Chief Executive Director, The Ethics Institute; Kris Dobie, Senior Manager Organisational Ethics, The Ethics Institute; Celia Lourens, Project Manager, The Ethics Institute. Initiatives include: Coalition for Ethical Operations, Combatting municipal and procurement corruption in South Africa, the Ethically Aware Supplier Induction (EASI) programme and the Collective Action to advance business integrity in Mozambique. See The Ethics Institute website and find it on LinkedIn and Facebook.

Transparency International: Integrity Pacts project – Ivan Zupan, Programme Coordinator, Integrity Pacts, Transparency International. See Transparency International website on Integrity Pacts.

Transparency International Bulgaria: Setting the ground for business Integrity in Bulgaria – Michaela Rajkova, Project Manager, Transparency International Bulgaria. See Transparency International Bulgaria website and find it on Facebook.

Ukrainian Network of Integrity and Compliance (UNIC) – Tetiana Kheruvimova, Investigator, Business Ombudsman Council. Tetiana worked collaboratively with the EBRD and the OECD on the development of UNIC. See UNIC website and find it on LinkedIn and Facebook.

United Nations Global Compact: Scaling up anti-corruption Collective Action within Global Compact Local Networks – Ashley Demming, Manager, Anti-Corruption, United Nations Global Compact. See UN Global Compact web page on Anti-Corruption Collective Action and find the UN Global Compact on Facebook, Instagram, LinkedIn and Twitter.

UNODC Global Integrity Education Project – Alex Petkov, Project Associate, Corruption and Economic Crime Branch, UNODC; Laura Bertipaglia, Junior Anti-Corruption Specialist in Private Sector, UNODC Mexico. See UNODC web page on anti-corruption and UNODC Mexico web page. Find the UNODC on Twitter and UNODC Mexico on Twitter.

UNODC Myanmar: Strengthening the Integrity and Anti-Corruption Efforts of the Private Sector in Myanmar – Marie Cauchois, Officer in Charge and Anti-Corruption Programme Manager, UNODC Myanmar; Seint Sandar Hlaing, National Programme Coordinator for Anti-Corruption Programme, UNODC Myanmar; Alma Sedlar, UNCAC and Prevention of Corruption Expert, UNODC Myanmar. See UNODC Myanmar website and find UNODC Southeast Asia & Pacific on Twitter.

Related Events
Anti-corruption Collective Action: Mainstreaming multi-stakeholder approaches for integrity and fair business
Online, 19 October 2022, 12:00 - 13:30 (CEST)
Building on insights that arose at the 4th International Collective Action Conference in Basel, this webinar explored how governments, businesses and civil society/academia can join forces to bring anti-corruption Collective Action into the mainstream.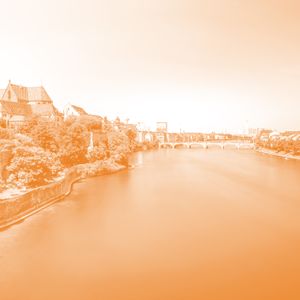 4th International Collective Action Conference 2022
30 June to 1 July 2022, Basel, Switzerland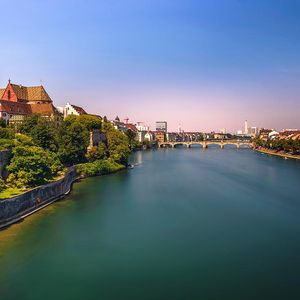 Collective Action Conference 2018
Evolution to Revolution
The Basel Institute on Governance held its third biannual Anti-Corruption Collective Action Conference on 14-15 November 2018 in Basel, Switzerland. The theme was "Evolution to Revolution".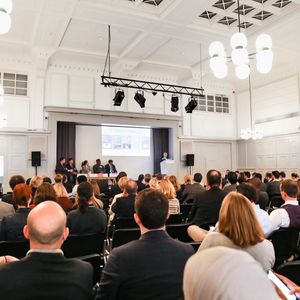 Collective Action Peer Learning Workshop – April 2018
The Basel Institute's International Centre for Collective Action organised a Peer Learning Workshop in Basel, Switzerland from 26 to 27 April 2018 involving several initiatives engaged in anti-corruption Collective Action.